Instagram has become one of the biggest social networks for brands and influencers alike. So, are there still ways you can make money on the platform as a newcomer? Absolutely! In the following, we'll show you four creative strategies for generating income on Instagram.
With over one billion users, Instagram has come a long way from its beginnings as a photo sharing app. Now, it is not only a highly popular social media platform but also a large business network.
According to Instagram Business, 90% of users follow at least one brand, and 50% become more interested in a brand after they have seen it on Instagram.
Because Instagram brings shoppers and businesses together, the social network is a great platform for making money.
Top influencers on Instagram, such as Kim Kardashian and Cristiano Ronaldo, earn more than one million dollars for a single post. While you will probably not make as much as the big stars, you don't have to be a celebrity to make money on Instagram.
How to get started
There are several ways to make money on Instagram, from affiliate programs, to partnering with brands. But before you start thinking about your best route, you need to build a solid foundation: pick a photogenic niche topic, and then grow a following.
Finding your niche
You can't make money on Instagram if you don't post content that people get excited about. So, it's important to pick a topic that you are passionate about and focus on it. Why is it important to focus on a particular topic? Because it will help you to create a personal brand! If you talk about technology one day and about beauty the next, people won't be able to tell what you are about.
Are you a beauty expert, or can you teach them more about technology? It is possible that you are an expert in both, but to most people, it will look like you don't know too much about either topic, and they won't have a clear idea of what to expect. And if users don't know what content they can expect from you, they most likely won't be interested in what you post.
If you actually are an expert in both fields, think about a creative way to combine both topics, such as talking about tech trends in the beauty industry.
No matter what topic you choose to post about, the idea is that people will know what to expect, and they will recognize your personal brand. The more specific and identifiable your brand is, the easier it will be to leverage it to make money on Instagram.
Create appealing visual content
Since Instagram is a platform for visual content, keep in mind that your content should look good. Obviously, some topics, such as fashion and food, are more photogenic than others. However, there are many ways to visualize content.
The actor Reese Witherspoon, for instance, decided to start a book club on Instagram. Written content might not seem like an obvious choice for Instagram. However, Witherspoon cleverly decided to use the Stories format to post short videos giving her personal book recommendations, and her book club became a huge success.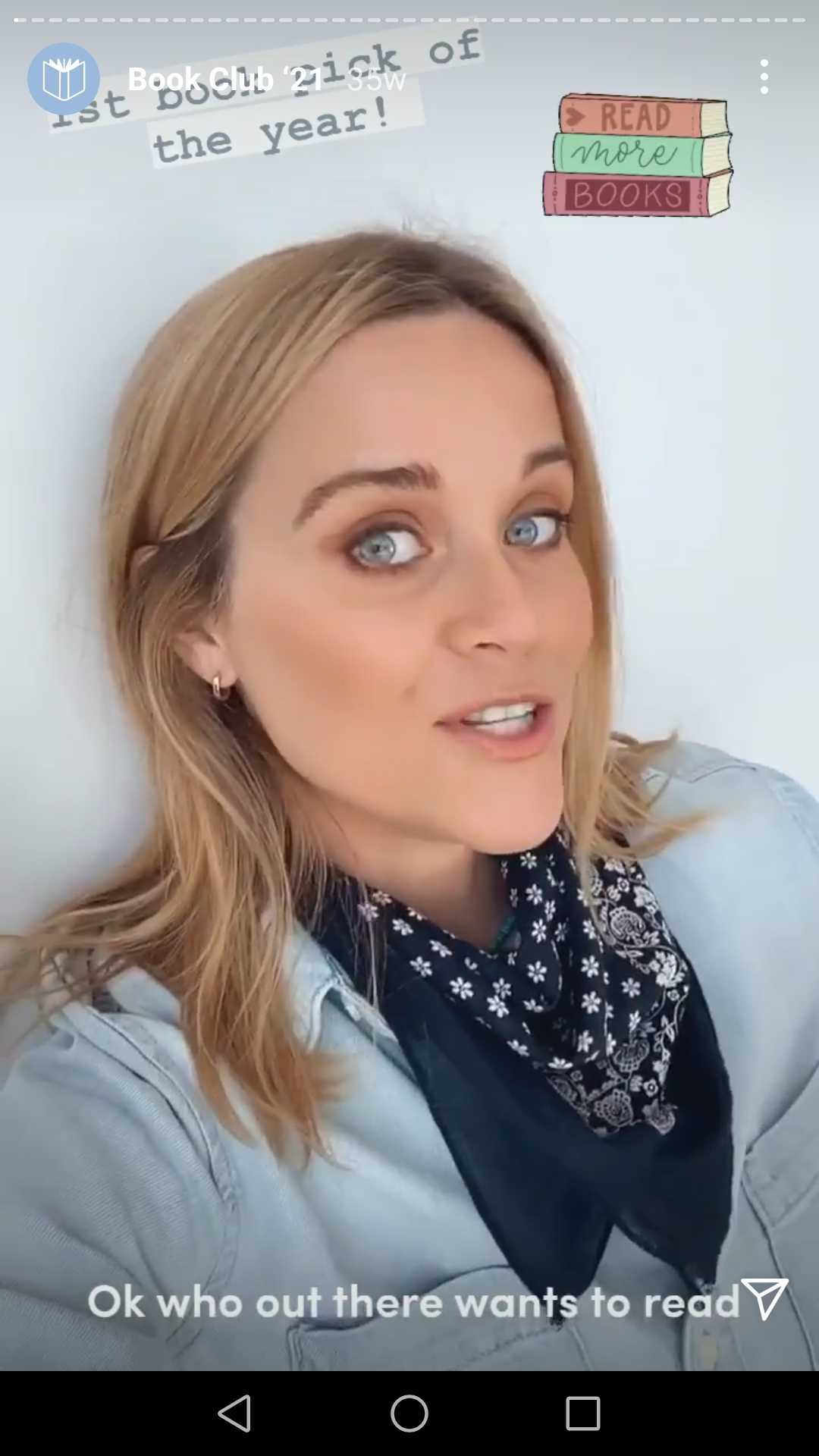 So, if the topic you want to talk about doesn't seem photogenic at first, think about creative ways to turn it into appealing visual content.
Grow a following
Once you have chosen a niche topic and decided on how you want to present it, the next foundational step is to grow a following. The number of followers one has is, after all, one of the main factors that brands consider when deciding who to work with on Instagram. Based on how many people follow you, a brand will decide whether they want to work with you and how much they would be willing to pay you.
Don't worry! You don't need to have a million followers to be able to make money on Instagram. Almost as important, if not even more important than your number of followers is the level of engagement your followers have. After all, if your followers are active and excited about your content, they are also more likely to engage with a brand's content that you post on your profile.
Especially if your following is a good fit for the brand's target audience, you can work out very successful partnerships with companies even if you don't have a huge total number of followers. In fact, brands are taking more and more interest in nano-influencers, who have less than 10,000 followers.
Once you have gathered a decent number of engaged followers, you can start looking at ways to turn your Instagram presence into a business. The following four ideas offer a good starting point for making money on Instagram.
1. Affiliate programs
With an affiliate program, you earn money by getting paid a commission based on the sales you stimulate on Instagram.
The idea is that you create a post which is meant to get your followers to shop on a certain website. Companies can provide you with a traceable link. This is a link that can be used to track how many sales were generated from people clicking on it. Or, they can provide you with a trackable promo code.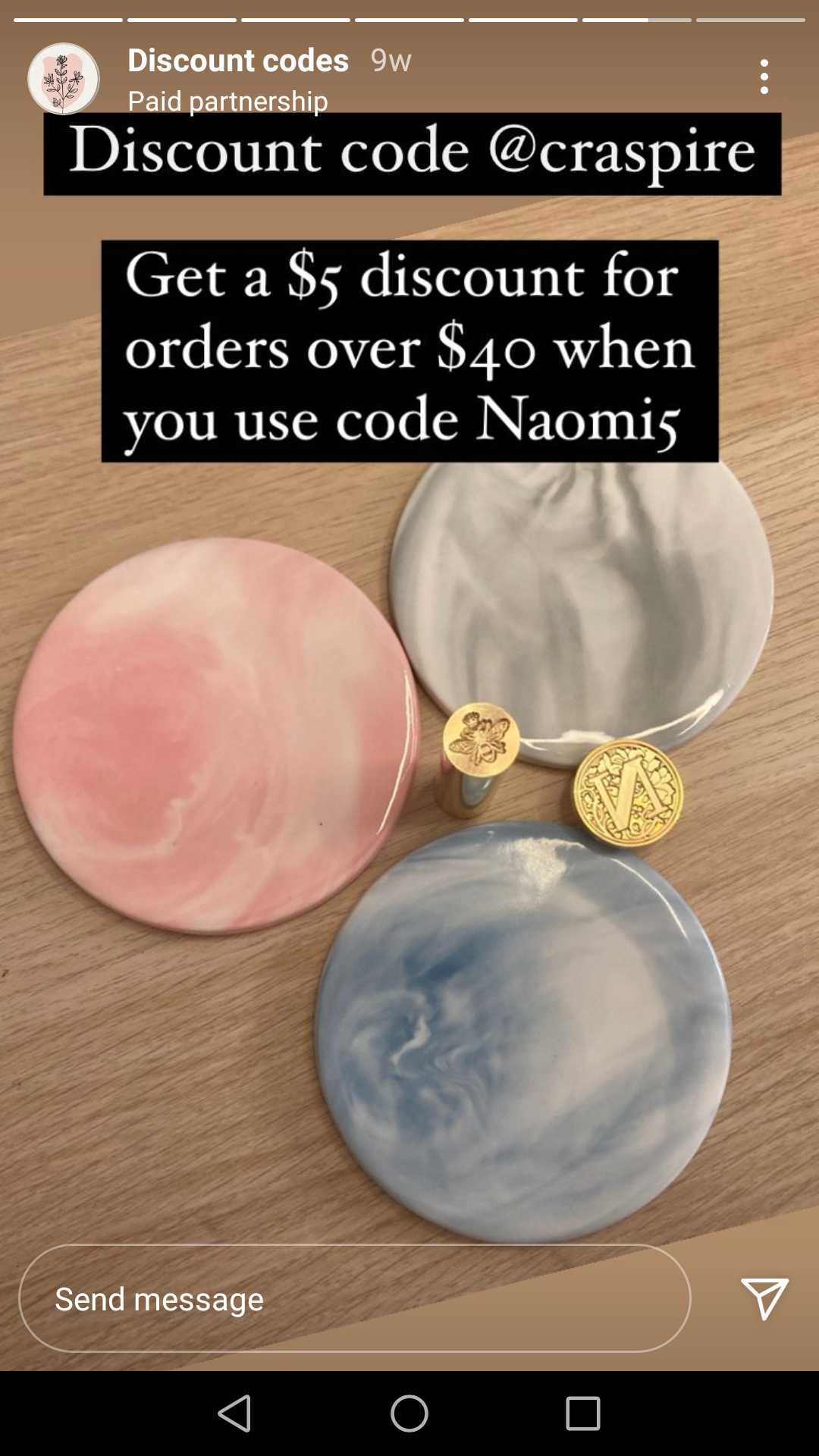 Affiliate programs pay a set commission, usually between 10 and 20%. So, the more people end up making purchases through your affiliate posts, the more money you get.
There are several affiliate programs you can sign up with, such as Amazon, Rakuten, and CJ Affiliate. Some brands like Newchic and Sephora also have their own affiliate programs.
2. Brand partnerships
Another way of making money on Instagram is to partner with brands. If you live in the U.S. and fulfill certain criteria, you get access to the Brand Collabs Manager on Instagram, a service that brings brands and influencers together.
Even if you are not eligible for the Collabs Manager, you can still reach out to brands and ask them to work with you. Research the market to see which brands align with your niche topic, your target audience, and also your values. After all, you don't want to recommend products from a brand you don't like. The more genuine your partnership is, the more authentic and convincing your posts will be.
It takes some effort to find good brand partnerships, but it's worth it. Once you establish a good working relationship with a brand, chances are that they will keep working with you, and you will be able to generate regular income.
Jen Lauren, for example, is a nano-influencer who focuses on self-care and wellness. She regularly partners with the sustainable shoe brand Lane Eight to promote their workout shoes.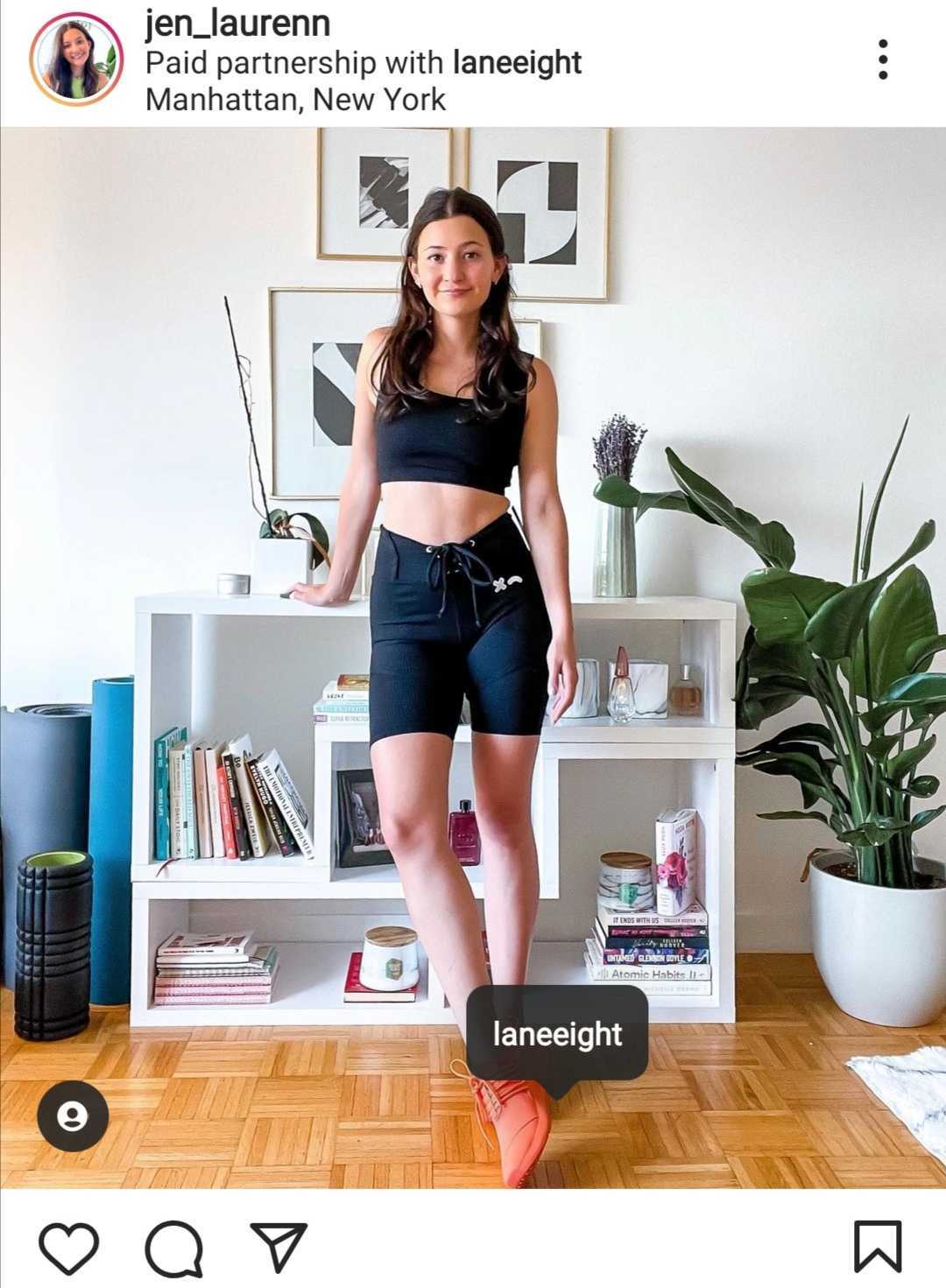 3. Live Badges
With the Covid-19 pandemic and worldwide lockdowns, Instagram came up with a few new ways for creators to generate income directly through their content. One example is Live Badges.
With Live Badges, creators get donations when they broadcast a video on Instagram Live. During the live video, viewers can purchase badges to support their favorite creators, starting at 99 cents, and up to $4.99. Once a viewer has bought a badge, their name appears in the live chat with a heart emoji.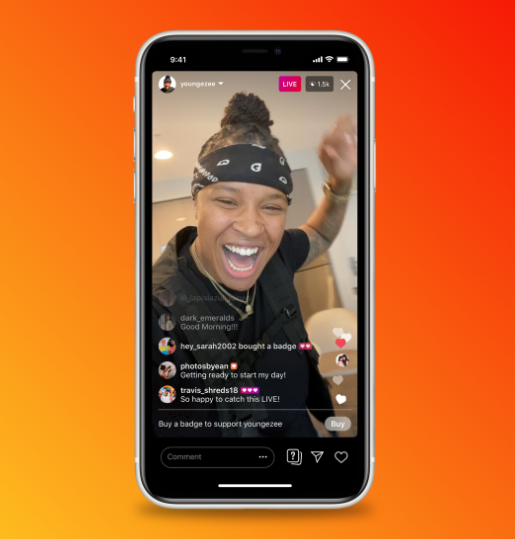 There is a maximum amount of $250 per viewer and per video, but examples from similar models on the gaming platform Twitch show that creators can earn a lot of money though viewer support alone.
Recently, Instagram has also rolled out a reward program for Live in order to push the format. If creators hit certain goals, such as having a certain amount of live streaks or collaborating with other Live accounts, Instagram pays them a reward.
4. IGTV Ads
Another way of making money with your content on Instagram is with IGTV ads. IGTV ads are similar to YouTube ads, where creators earn money from ads being displayed in their videos. With IGTV ads, Instagram inserts 15-second ads into videos and pays out a percentage of the total ad income to creators.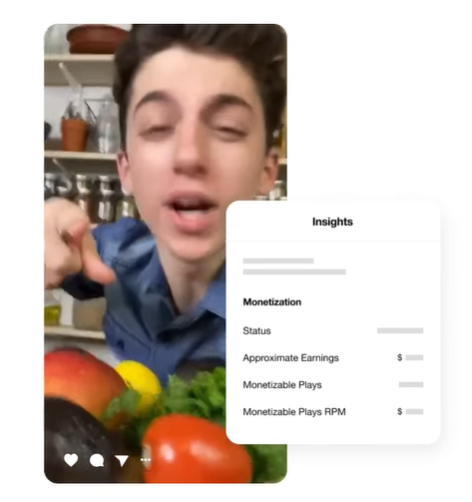 IGTV ads are still relatively new, but especially if you create longer video content, they could eventually become a decent revenue source on Instagram.
Extra tip: Plan your sponsored content
As you can see, there are several ways to make money on Instagram. Especially if you are just starting out, it's worth trying different strategies to see what works best for you.
One thing holds true though for any business strategy: the more interesting your content is, the more engagement you will generate, and the more money you will make. So, make sure to put some time into creating content that is truly valuable for your followers.
When creating sponsored content or affiliate posts, but also for all of your other content, it can be very helpful to plan ahead. This will help you not to miss important dates and deadlines, and it is also useful for keeping a good balance between paid and unpaid content. After all, you don't want to post ten sponsored pots in a row. Too much sponsored content will seem spammy to your followers. Too little of it, on the other hand, won't generate a lot of income. Planning your posts and having an overview over the content will help you keep a good mix.
With a planning tool like Storrito, for example, you can schedule your stories on Instagram, even in bulk. You can use Storrito from anywhere and on any device, even a desktop computer, which gives you a lot more options for creating engaging posts. Storrito is also a collaborative tool, so it's very useful when working with brands that want to pre-approve your content.
Check out how Storrito works, and see how it can help you create more engaging posts!