Would you like to be more creative with your businesse's Instagram stories and make your posts stand out more? Then look no further! We have put together five cool hacks for Instagram Stories that you probably didn't know existed.
With more than 500 million daily users, Instagram Stories is probably the best way for your business to interact with customers on Instagram and raise awareness for your brand.
And since there are more than 200 million business accounts on Instagram, the platform is constantly making improvements to provide companies new ways to grow and expand. This includes adding new functions to that allow for making posts that are more engaging.
While this can be very exciting and gives you new creative possibilities to make your stories more fun, it can also be intimidating. So, if you are not sure where to start, we have put together five cool hacks for Instagram Stories that will make your posts stand out more.
1. Erase part of your picture to pique interest
What could this image be? Erasing part of your picture and giving your followers only a little peek-a-boo window as a clue to what the big picture might be is a great way to add a playful element to your story. It will keep users intrigued and eager to see more of your content.
To erase part of the picture in your Instagram story, you first have to upload a picture from your gallery or take a new photo. Next, tap and hold the photo for a few seconds until the screen is filled with color. Now select the erase tool from the menu at the top of the screen, and apply it to a section of the screen. Part of the background of the original photo will now become visible.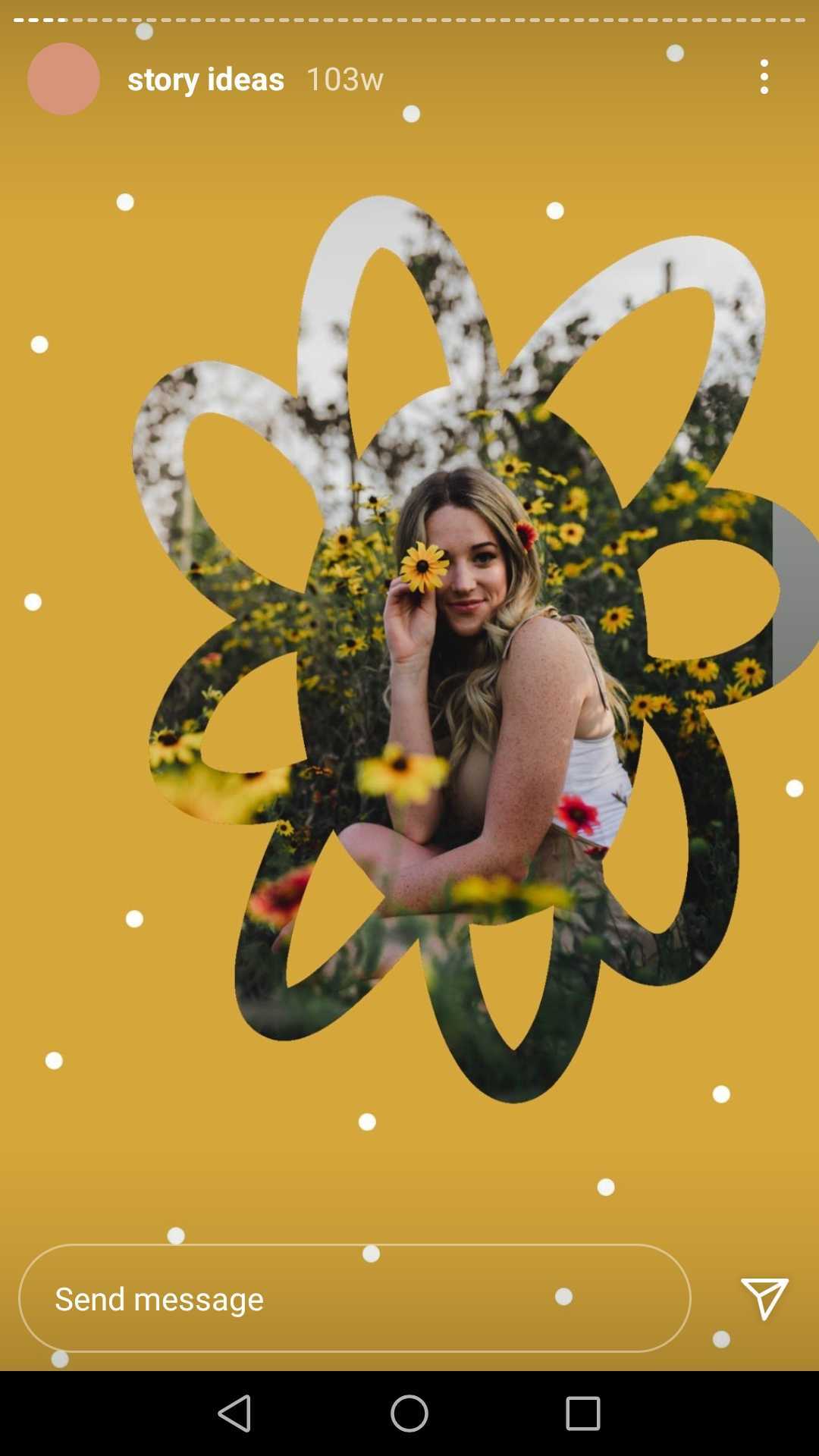 Basically, you are showing your followers part of a photo, but not all of it. This is also a great starting point for encouraging engagement by asking your followers to guess what the picture might show. You can also use it to create more buzz around a new product.
2. Turn a live photo into a boomerang
Boomerangs add a moving element to your posts, which makes them livelier and more entertaining. This is why boomerangs are a great way to get viewers' attention when they are scrolling through their feed.
Normally, when creating a boomerang on Instagram you use the boomerang tool in the app, or the boomerang app from the app store. However, there is also another way to create boomerangs for your Instagram stories that you might not have been aware of.
All you have to do is take a live picture on your smartphone, and then upload it to your Stories. Now, just press and hold your finger on the screen. It will turn your live photo into a boomerang.
3. Match the colors in your posts with the colors of your products
Matching the colors in your stories with the colors of the products you are showing in the posts is a clever way to make posts look cohesive, and also helps make your products stand out more.
The beauty brand Goto Skincare uses this technique frequently in their stories.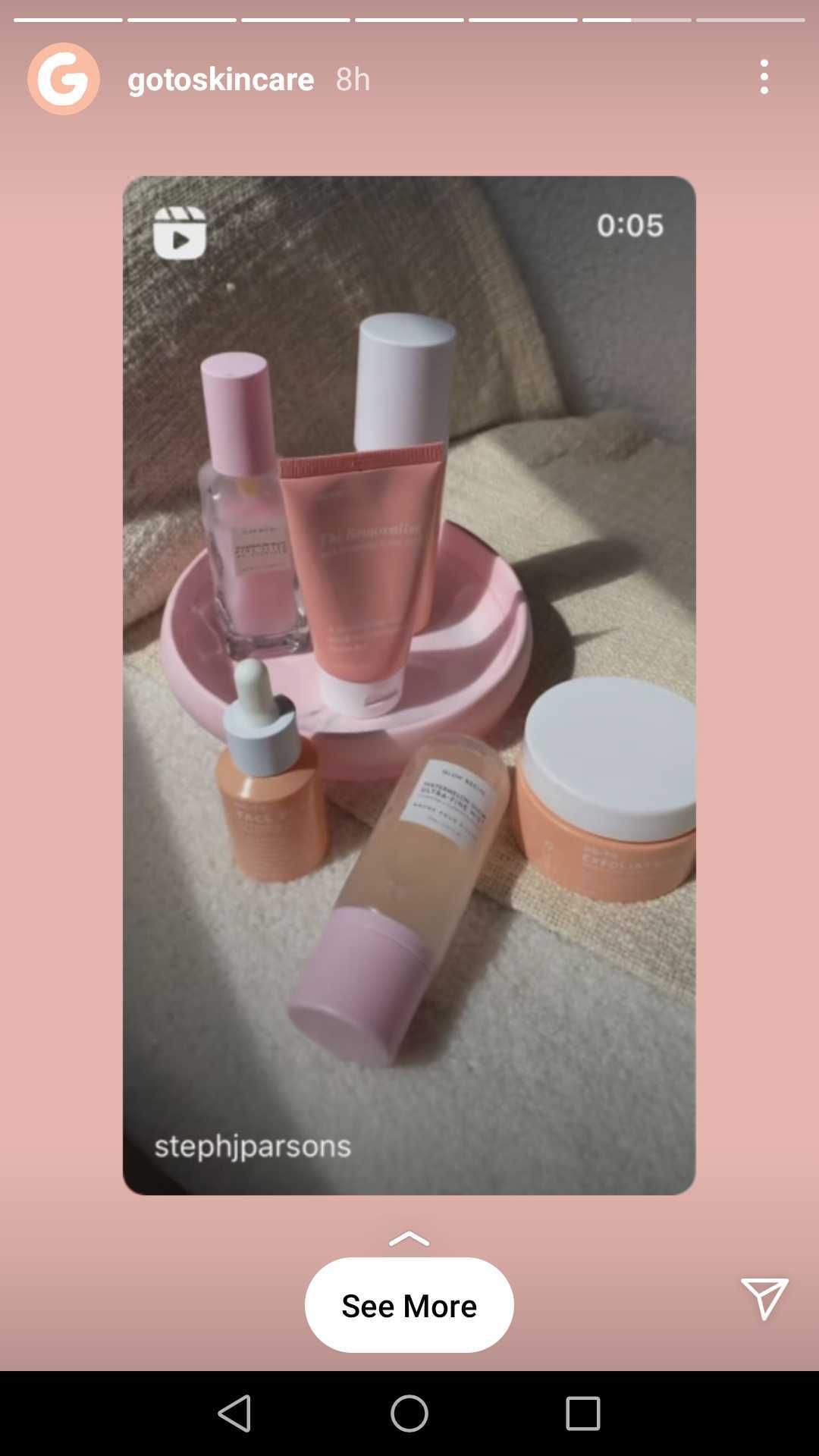 It gives the posts a more polished look and the color matching highlights their products even more.
4. Create a photo collage
Photo collages combine multiple small pictures into one big mosaic, and they are real eye-catchers on Instagram Stories. They also give your posts a sophisticated, artistic look which will elevate your brand. You might have seen other brands and influencers post photo collages, but how do you create one for a story?
First, take a picture and upload it to your Instagram Stories. This will be your background image. The easiest is to just cover your smartphone camera to create a solid black background, but in theory you could use any picture.
Once you have set the picture as your background, go into your image gallery, select a photo, and then copy the photo by long-pressing it until the copy icon appears at the bottom of the screen. Tap copy, and then go back to Instagram and you will see the picture as a pop-up at the bottom of your screen.
Tap the pop-up and insert the image anywhere on your screen. You can now adjust the size of the picture and repeat the process, either with the same image or with other photos, or even add different background effects to put together a creative collage.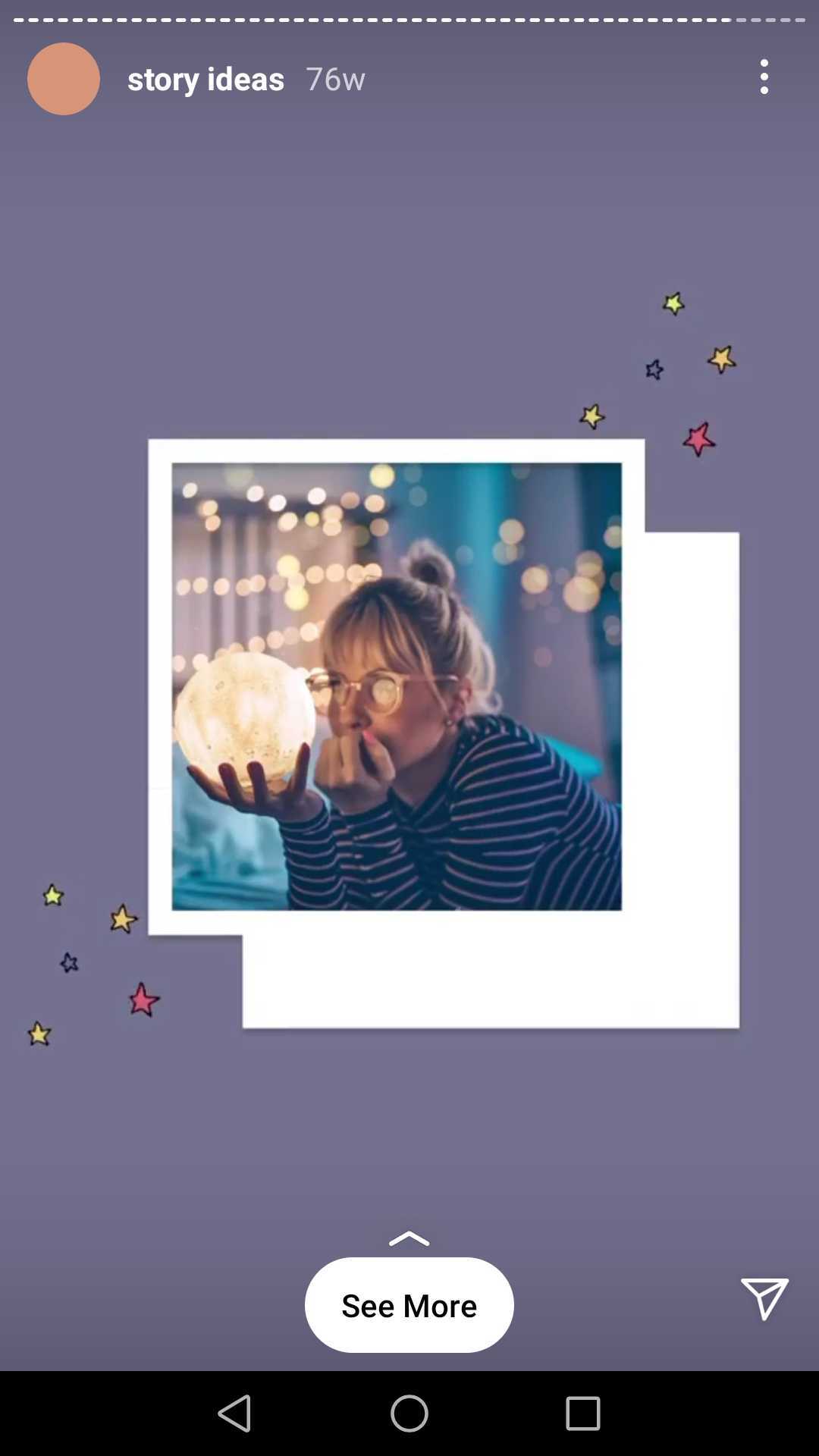 5. Schedule your stories with Storrito
Aside from in-app hacks, there are also other tricks you can use that will make it easier to create and plan stories for your business.
Did you know, for example, that there is a really easy way to schedule your Instagram stories, so you don't have to stress over creating stories on-the-go or worry about posting at inconvenient times? While there is no scheduling feature on the app itself, you can use Storrito to schedule your stories.
Storrito is a free web tool for editing and scheduling Instagram stories, and it's really easy to use. You just upload a file to your Storrito account, where you can edit it and even add features from Instagram Stories, such as interactive stickers or emojis. Then, all you have to do is pick a time for it to be published. You can also work on a desktop PC to create and edit stories. Additionally, Storrito is a collaborative tool, so you can work together with your team on creating captivating stories for your business.