Instagram has become one of the most important social media apps for businesses. But did you know that Instagram has also launched several other apps? These apps are specifically designed to improve the quality of your posts on Instagram. In this guide, we'll look at all the official Instagram apps and explain how you can use them for your business.
Every day, roughly one billion people get on Instagram worldwide. This makes Instagram not only one of the most popular social media apps in the world, but also one of the most important marketing platforms for brands. If you run a business, you are probably already on Instagram.
However, did you know that Instagram has also created several other apps for Instagram in order to help users improve the quality of their posts and get the most out of the site?
In this guide, we will show you all the official Instagram apps and explain how you can use them to grow your business.
Boomerang
Boomerang is a very popular video app. Instagram launched it in 2015 and described it like this:
"It's not a photo. It's not a gif. It's a Boomerang."
Boomerangs take a regular live photo or video and add forward and backward motion to it.
For example, if you record somebody jumping off a diving board, a Boomerang will show the person going into the water, and then flying back out of the water and onto the board. Basically, a Boomerang will take an everyday moment and turn it into a funny video.
Boomerangs can add a bit of humor to your posts, draw attention to a specific product, or simply be a fun way to connect with your followers. Brands have found numerous ways to incorporate Boomerangs into their Instagram posts to make them stand out more.
The cosmetic brand Benefit Cosmetics, for example, turned a regular mascara swipe into an iconic beauty moment.
Hyperlapse
Even before Boomerang came around, Instagram had launched Hyperlapse in 2014. This Instagram app allows you to capture time-lapse videos even while in motion.
Before Hyperlapse, you needed either very expensive camera equipment to create high quality time-lapse videos, or you had to invest in gear for stabilizing your camera. With Hyperlapse, you can create professional looking time-lapse videos from your smartphone.
Time-lapse videos give your brand many possibilities for creating engaging posts. For example, in just a few seconds, you can show your audience how you prepare a dish in your restaurant or how to use a new machine you have just installed in your gym.
Mercedes-Benz USA, for instance, used the Hyperlapse app to show off their CLA250 model. In the time-lapse video, it looks like the car is jumping forward, which gives the vehicle a more futuristic vibe.
Hyperlapse is currently only available on iOS.
IGTV
Yes, there is an Instagram TV feature on the original Instagram app, but there is also an additional IGTV app. It doesn't have any extra features for creating videos besides what are available for IGTV on the regular app. However, it's a helpful tool for watching IGTV videos.
The IGTV app shows IGTV videos in a more streamlined way by focusing solely on this format. Similar to TikTok, users move from one video to the next by swiping up.
Here, unlike on the Instagram app, users also see content from accounts they don't follow, so it's a great way to discover new content. If your company posts a lot of IGTV content, the app increases your chances of being found by new users because the IGTV app makes it much easier for users who don't follow you to find your videos.
Layout
Instagram launched Layout in 2015. The app lets users combine multiple photos into one single image to create a collage. Before posting, the app will show you a preview of how your combined pictures will look.
There are also several fun features, such as zooming in and out of a photo to change its size, and it is also possible to rotate your images and create new arrangements by creating mirror-image versions.
Being able to arrange photos in new ways allows for more creativity in your posts. The beauty brand Sephora, for example, used Layout to create a step-by-step lipstick tutorial.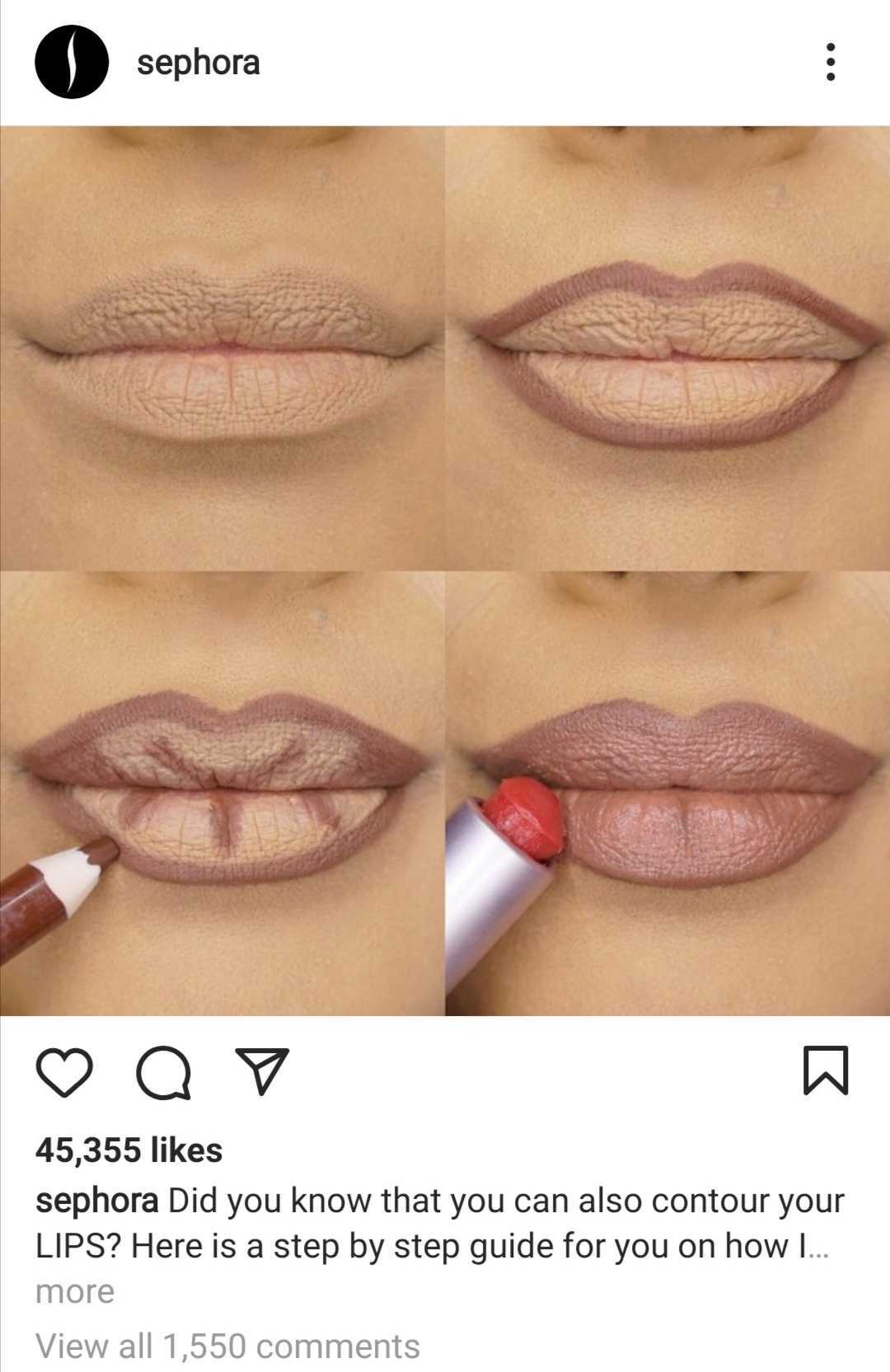 Threads
Instagram introduced Threads to users in 2019. Threads is a camera-first messenger app specifically designed for sharing pictures with a close circle of friends.
Users can use it when they want to share pictures with a select audience rather than posting them as stories or posts on their Instagram feeds for everyone to see. Threads gives users several options for personalizing their settings, such as controlling who they add to their Threads messenger group.
While designed for close friends, there are certain ways in which you can use Threads as a business as well. For example, you can use it for sharing exclusive content with just a few customers. You can also use it as a private messenger for special clients or to create a safe space for dealing with more complicated customer service issues.
Using third-party apps on Instagram
In addition to Instagram's own apps, there are also several third-party tools which can be very helpful for brands. They can help you improve the quality of your posts and save you time.
Editing photos and videos
If you find that you are not satisfied with the editing options for videos and pictures on your phone and on Instagram, try a third-party editing app.
A very popular photo editing app for Instagram is VSCO. Apart from typical editing options such as filters (VSCO actually has 200 pre-set filters!) and the ability to change the saturation and contrast of your photos, VSCO also offers some special features.
You can, for example, change the perspective of your pictures by using a crop and skew tool, or you can use the "grain" feature to add more texture to your photos.
If you are going for a highly professional look, Adobe Lightroom could be a good choice. This app allows you to adjust the hue, shadowing, lighting and exposure of your images, so you can give your photos a very polished look.
To get more video editing options, check out InShot. InShot is very easy to use, comes with many editing features, and even adapts your videos to Instagram's square format.
If you make a lot of outdoor or action videos with a GoPro camera, we recommend editing the footage with the GoPro video app. For instance, you can grab your favorite moment from the video to make a thumbnail shot, enhance the colors, add speed effects, such as slow-motion, and much more.
Analyzing data
For businesses, it is very important to track your marketing data on Instagram to see what works and what needs to be improved. Instagram's own analytics tool is a good start.
For even more insights, try Sprout Social. Their analytics tools are great for studying key metrics, such as the performance of your posts, stories, and hashtags, and for tracking your audience's growth.
Scheduling tools
Instagram marketing can be very time-consuming, so it makes sense to use scheduling tools to help you stay organized and save time.
With Storrito, for example, you can schedule your Instagram stories from any device. All you have to do is upload your image or video, edit it with Storrito, and then simply schedule a date and time for it to be posted.
You can even work on a post collaboratively with your team, which makes Storrito a great tool for planning stories, and it saves you a lot of time. Get started on your first story now!