It's one of the best kept secrets on Instagram: many brands and influencers use stock photos in their posts. These easily accessible images save time and money, and they can make your posts look livelier. In this article we will tell you where you can find free stock photos for your Instagram stories and improve the look of your posts.
Having trouble finding the perfect image for your Instagram story? Are you tired of having to take and edit dozens of pictures for your Instagram feed every week? Or, are you working with a professional photography team, but want to be more efficient and save some money? Then stock photos are the way to go!
Why using stock photos in your Instagram stories is nothing to be ashamed of
In a perfect world, you would spend a lot of time and effort creating each one of your Instagram stories, including taking a great picture and editing it. In the real world however, while you want to create high-quality Instagram stories, you also have to run a business. So even if you want to, and have the skills to do it, you might not always have the time to take your own pictures.
There might also be occasions where something comes up last-minute — like you have to close early due to an emergency — and you want to let your followers know about it immediately, but don't have a suitable image. This is where stock photos come in very handy.
Of course, this doesn't mean that you should only use stock photos exclusively. That would be, after all, kind of against the point of Instagram. However, there is a time and a place for stock photos. Using them occasionally, they can help you save time, and they can also add more variety to your posts. Because, believe it or not, these days, stock photos are impressively good!
Stock photos are not as cheesy as they used to be
Stock photos used to have a bad reputation because when the first stock photo sites came online, the quality of the pictures just wasn't very good. Some of the pictures looked very cheesy, while others simply didn't have the same quality as professional photographs; there also wasn't a great selection. A lot has changed since those days.
Now, many excellent amateurs as well as professional photographers use stock photo sites to share their images and build a name for themselves. So, the selection of pictures has gotten much bigger, and the quality far better. This is also true for free stock photo sites, where you can download and use images free of cost, and in many cases also royalty-free.
A great selection of high-quality photos – for free! If that sounds as good to you as it does to us, then check out our list of seven platforms where you can find great stock photos for your Instagram stories.
Seven great platforms for stock photos
There are a lot of stock photo sites on the internet. However, not all of them offer pictures that you can use free of charge, or without attribution. The sites we have listed below mostly offer images under the "creative commons public domain," which means you can copy, modify, and distribute the pictures, even in a commercial setting.
Some images might still require attribution though, so be sure to check the license of each image thoroughly before using it.
1. Unsplash
Unsplash has quickly become one of the best sites out there for free stock photos. It offers a great variety of high-quality images. The newest and most popular pictures of the day appear on the homepage.

You can search for images by keyword, download them, and use them for free to create beautiful and engaging Instagram stories.
2. Pixabay
If you are looking for a specific image, chances are you will find it on Pixabay. Aside from pictures, you can also find videos, audio clips, and vector graphics to include in your Instagram posts.
3. Pexels
Pexels's images have a clean, modern look to them, and they are also free of charge. You can also use them in your Instagram stories without having to worry about royalties. The pictures are tagged, so they are easy to find through a keyword search. If you just want to explore, they offer a discover page.
4. Stocksnap
Stocksnap sounds like a very generic name for a stock photo platform, but you will be surprised by the variety, and especially, the quality of the pictures. Stocksnap offers thousands of very creative and thoughtful images, free of copyright restrictions. Hundreds of new pictures are added weekly.
5. Tonl
If you want to make sure to represent a diverse society in your Instagram posts, Tonl is a great resource for culturally inclusive stock photos.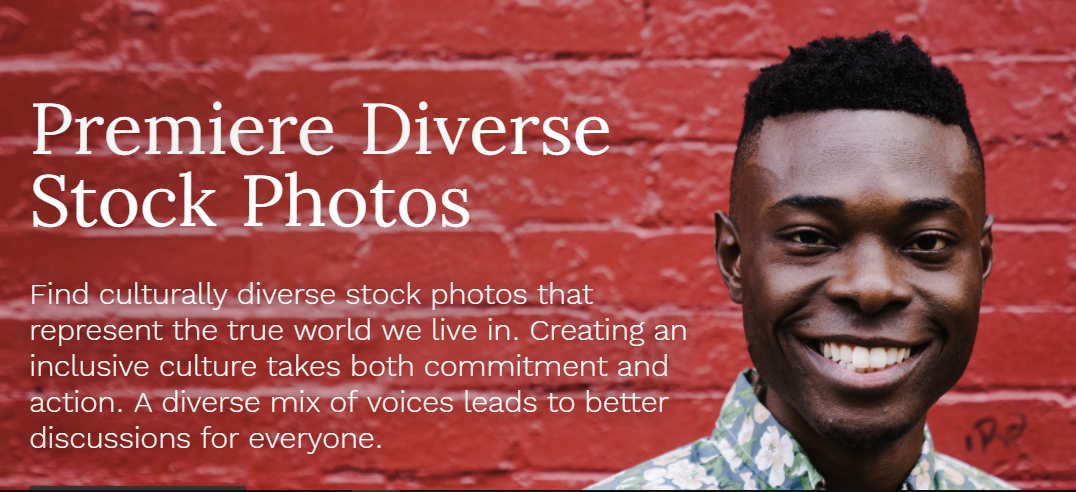 Because they go the extra mile to create diverse stock photos, Tonl charges for its pictures. Their basic monthly plan starts at $29, and includes 15 images per month.
6. Reshot
Reshot offers you an enormous selection of free stock photos. The site has been created especially for startups, businesses, and influencers who are sick of the same old corny stock pictures. You can search for images by category or keyword.
7. FoodiesFeed
If food is your topic on Instagram, it's worth checking out FoodiesFeed. Here you can find thousands of free food pictures that look beautiful, and are free of charge.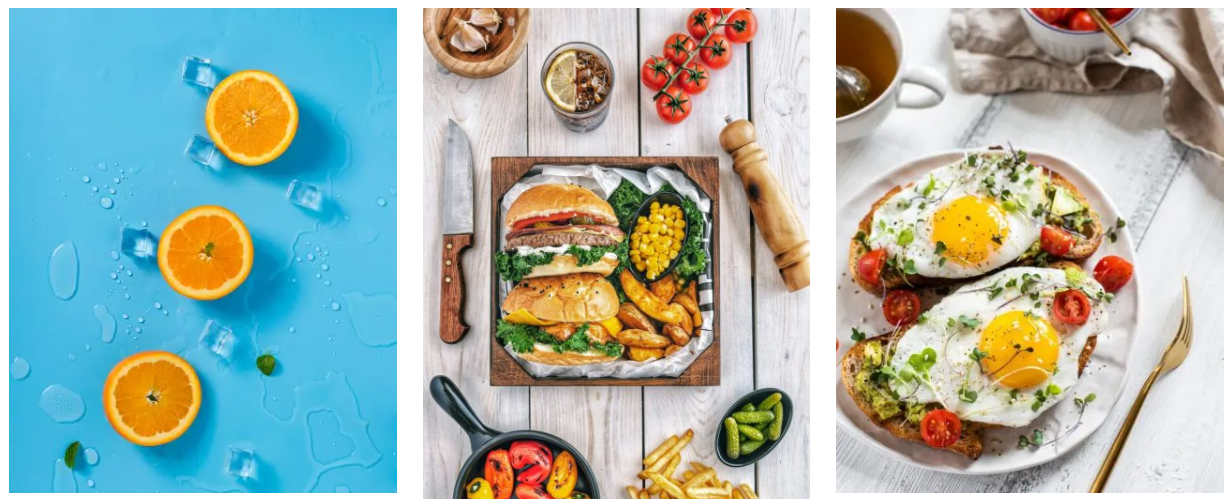 Schedule Instagram stories with Storrito
Using stock photos in your Instagram posts can save you time and money. You can be even more efficient if you use a planning tool like Storrito for your Instagram stories.
Storrito is a web tool for uploading, editing, and scheduling Instagram stories, so it gives you more planning freedom than uploading a story through the Instagram app, where you can't schedule it. You can also use Storrito from your desktop computer. You can even add multiple users to your Storrito account, so your team can collaborate on stories from different locations and devices.
One other great feature is that Storrito also lets you search for stock photos. Through Storrito, you have access to free stock photos from Unsplash. It's super easy to add the images in your stories – you don't even have to leave the Storrito Editor. Read our step-by-step guide to see how it works.