Hashtags are becoming more important for businesses on Instagram as an easy way to reach audiences and increase engagement. Find out how you can use the interactive hashtag sticker in Instagram Stories to help your business.
If you are looking for a way to make your content stand out more on Instagram Stories, look no further — the interactive hashtag sticker is it. It is one of the most prominent interactive stickers and it can help your business in multiple ways.
Before we get into that though, let's have a look at how the interactive hashtag sticker works.
Hashtags vs. Interactive Hashtags in Instagram Stories
There are actually two ways to include searchable hashtags in your Instagram story. One is by simply adding them through the text field. The second is by using the interactive hashtag sticker. The interactive sticker comes in several designs and you can adjust it and move it around on your post for the best possible fit.
If you have enough engagement around your hashtagged story and the quality of your post is high, you have a good chance of ending up in Instagram's hashtag aggregation, where new users will be able to find your story – and your business – by looking for that hashtag.
There is no guarantee that your story will end up there, but it is worth a try, and even without it, there are several benefits to adding the hashtag sticker to your story.
Five Ways to Use Hashtag Stickers in Instagram Stories
As with all interactive features on Instagram Stories, hashtag stickers are a tool that can help you boost your business. That being said, there are no limits to how creative you can get with the feature. So, take it, experiment with it, try new things, and don't forget to have some fun with it!
To give you some inspiration, we have compiled five ways that you can use hashtag stickers in your stories to help your business.
1. Spread the word about new products
Interactive hashtags come in really handy when you want to draw attention to a new product, service, or campaign. All you have to do is find a suitable hashtag for your new launch, add it to your story, and voilà — all eyes will be on your new product.
The entertainer Oprah Winfrey used it for example to promote the upcoming stops on her "Oprah's 2020 Vision Tour".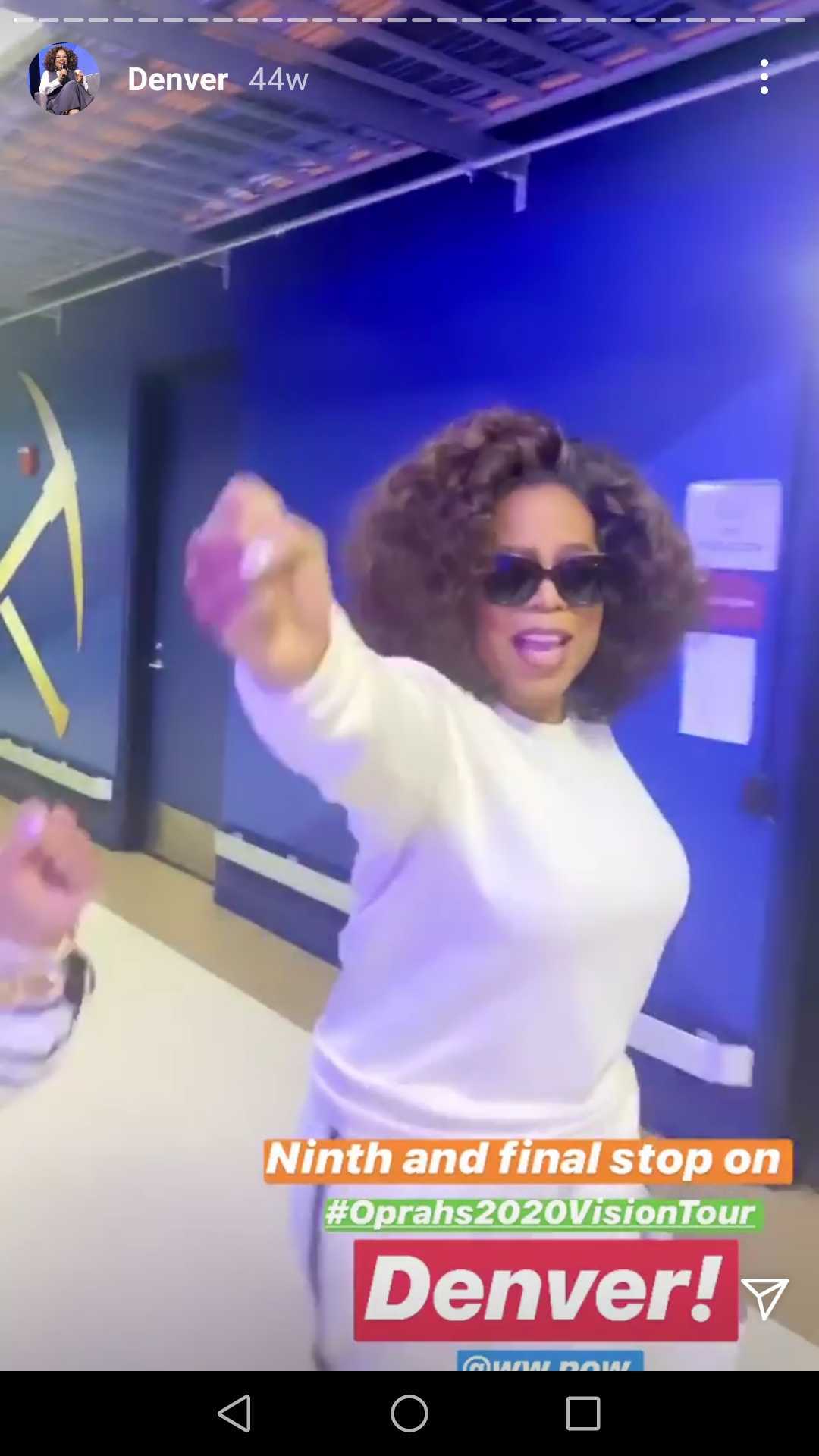 Since interactive hashtags are very hard to miss in a story, the viewers' attention is immediately drawn to the hashtag sticker, which will greatly help you promote new products, new services, or new content.
2. Announce big news
In the same vein, interactive hashtag stickers work really well if you have an important announcement or big news you don't want your followers to miss. This could be company news such as a new hire or a new market entry. You could also use it to announce a special promotion or a limited offer like BMW did with their Christmas contest.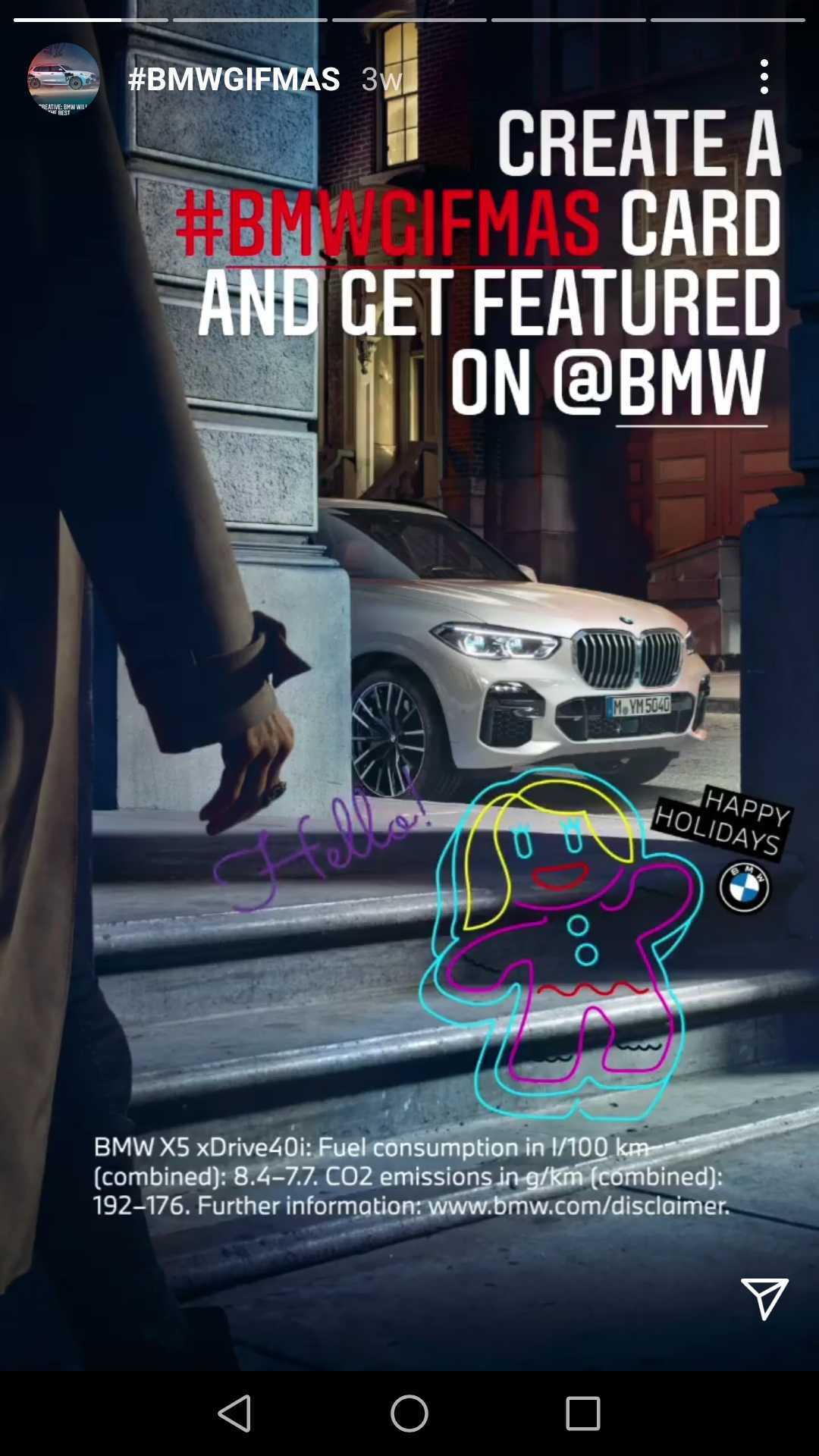 If used together with a sale interactive hashtags can even help you to boost sales.
3. Increase your following
Interactive hashtag stickers mean – well – that they are interactive. If users are searching for a particular trending hashtag, they can also find your story in the results if it uses that particular hashtag. That gives you a huge chance to be discovered by new users and grow your following. So make sure that you don't miss out on important (hashtag) trends which could give your brand more exposure.
4. Get closer to your audience
Hashtags set a theme for your posts or can be used as a statement. In other words, hashtags are the headlines of your Instagram posts, which makes them great conversation starters. You can use interactive hashtags in your stories to increase the interaction with your fans.

Of course, this works best if you know what your audience likes to talk about. One easy way of engaging with your fans through interactive hashtags is to check out their profiles and see what hashtags they are using. This will give you an idea about the different topics they care about.
Once you find the hashtags your fans use, see which ones might work for your brand – and start using them in your stories. It will show your fans that you understand where they are coming from and that you have been listening to them. It also gives you an opportunity to post content they are interested in, all of which will lead to more engagement with your stories.
5. Show support
On social media, support for important social issues is shown by using a certain hashtag. The more people use a hashtag, the more the message is spread, and the more people it will reach. This means that you can also use the interactive hashtag sticker in Instagram Stories to show your support for a social cause.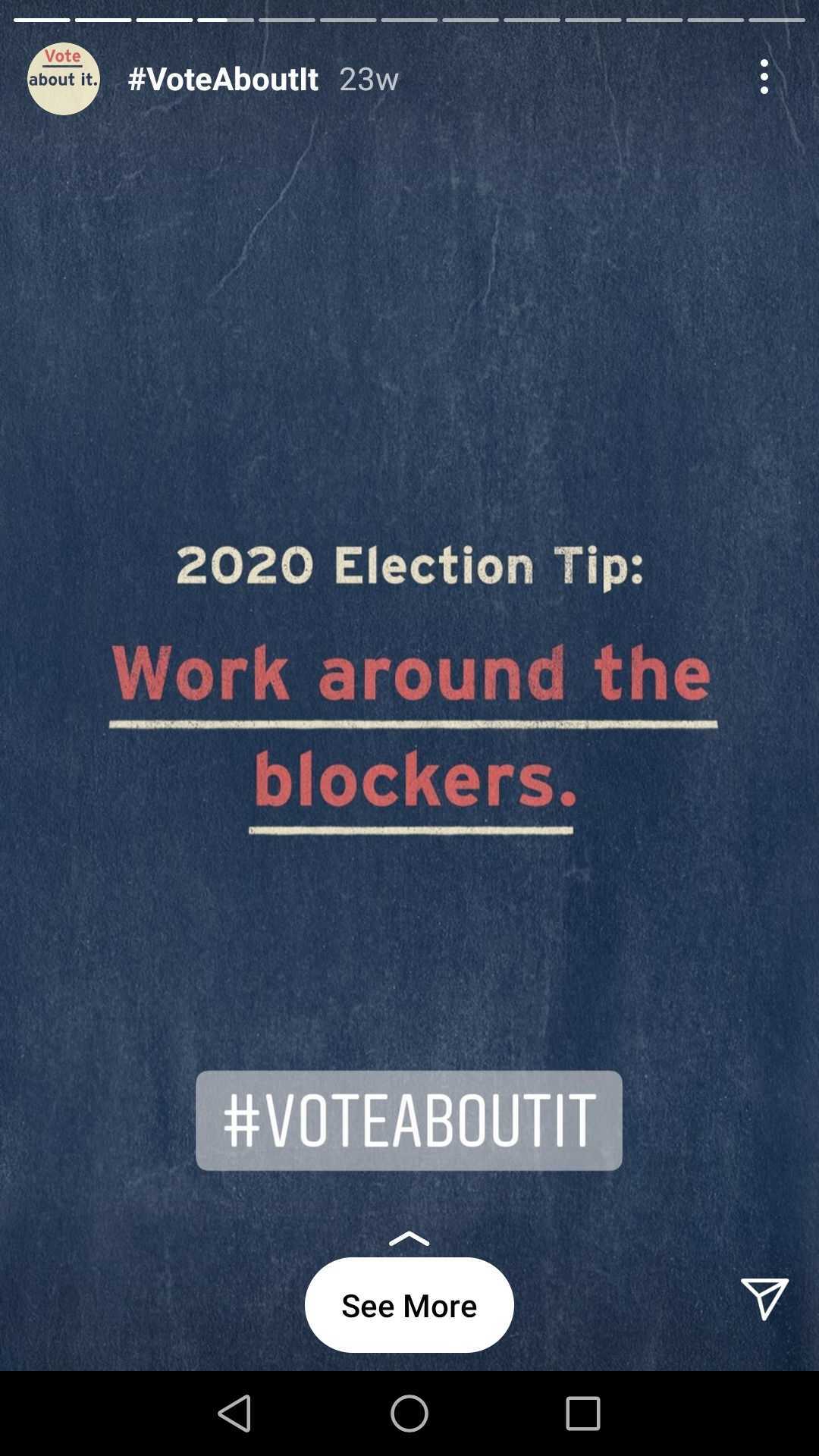 Showing your fans where you stand on important issues tells them who you are as a brand, and it also makes you more relatable. You go from being a company that sells something, to being real people who stand for something. Use hashtags to sharpen your brand's image. The better people know what you are about, the more willing they will be to engage with you – and to purchase your products.
How to make the most of hashtag stickers on Instagram Stories
Before you start exploring the hashtag sticker on Instagram Stories, there are a few things you should watch out for.
Less is more
Because hashtags tend to look like ad banners in your stories, nothing screams "this is an ad" like a hashtag sticker, which is usually a turn-off for Instagram users. So, use the hashtag feature wisely, and don't forget that sometimes, less is more, even on social media.
Have a purpose
It might seem appealing to jump on every trending hashtag topic to gain new followers. Watch out though, because it can also hurt your business. Not every trend fits your brand. So, if you are seen as a company that just jumps on any trend out there, you will also become a brand that stands for anything and everything, which means that essentially, you stand for nothing.
So, make sure you use hashtags in ways that are meaningful for your brand and really help your business.
Use Storrito to include hashtag stickers in your stories
An ad campaign, a new product launch, a targeted promotion — it doesn't really matter what exactly you use the interactive hashtag stickers for, one thing always remains the same: they are usually part of a larger marketing strategy.
The smoother you can integrate the hashtag stickers within this strategy, the better the response to your content will be. This usually takes some planning and strategizing. What are the best interactive hashtags to use? In which stories do they work best? Which design is the most suitable? Take some time to answer these questions and to plan out your hashtag strategy for your stories. Given, planning your strategy can be difficult with the Instagram app since there is no way to schedule stories or work on them collaboratively with a team. Unless you use Storrito!
Storrito is an online planning tool for Instagram Stories which lets you upload, edit, and schedule stories for Instagram from your desktop. You can also add interactive features or even cross-post your stories to Facebook. If you set up an account for your business, multiple users can access it from their own devices, which makes it easy to collaborate and come up with the best possible Instagram strategy for your business. Find out how it works and how your business can benefit from it.