In theory, Instagram marketing should be easy. But the reality is that many companies struggle with it day to day. However, with a little creativity, you can create great Instagram stories for your business. In our "Best Practices" series, we'll introduce you to different companies that are providing real quality in Instagram marketing, and give you some real-life examples.
Best Practices: Instagram marketing by Eataly NYC Downtown restaurant
1. Engage followers using the question sticker
The question sticker is a simple, but very effective way to engage your followers while also getting to know them better. This is exactly what Eataly does in their Instagram Stories: they ask their followers which cheeses from Europe they like the most.
If one answer stands out, the next step is to cook a new recipe with that cheese. New followers who submitted that answer will come to your restaurant to try that specific dish as a result.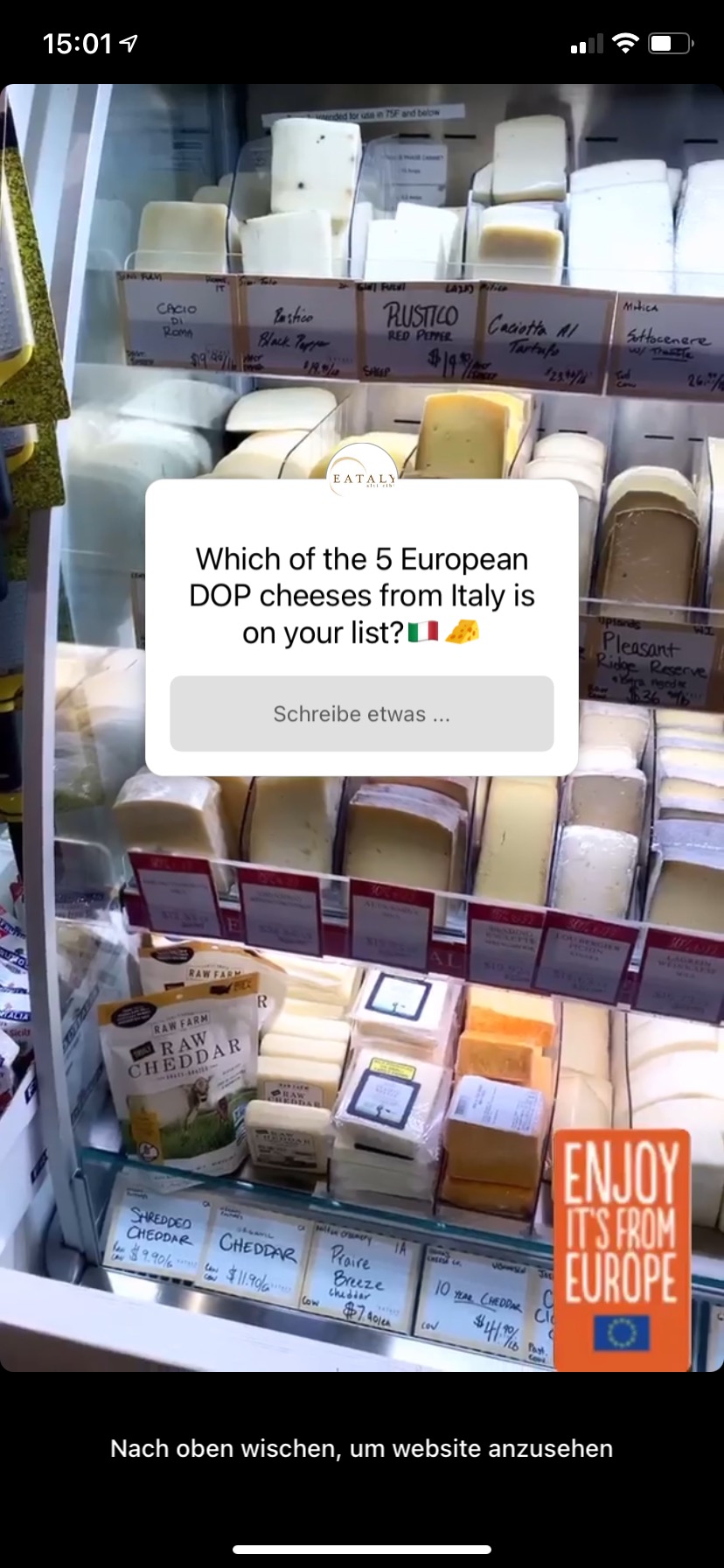 2. Give your followers the opportunity to reserve a table directly
You show off new features and recipes in your Instagram Stories. Via a swipe-up link, you can also give your followers the option to reserve a table with you directly. This helps make sure that they don't forget to do it.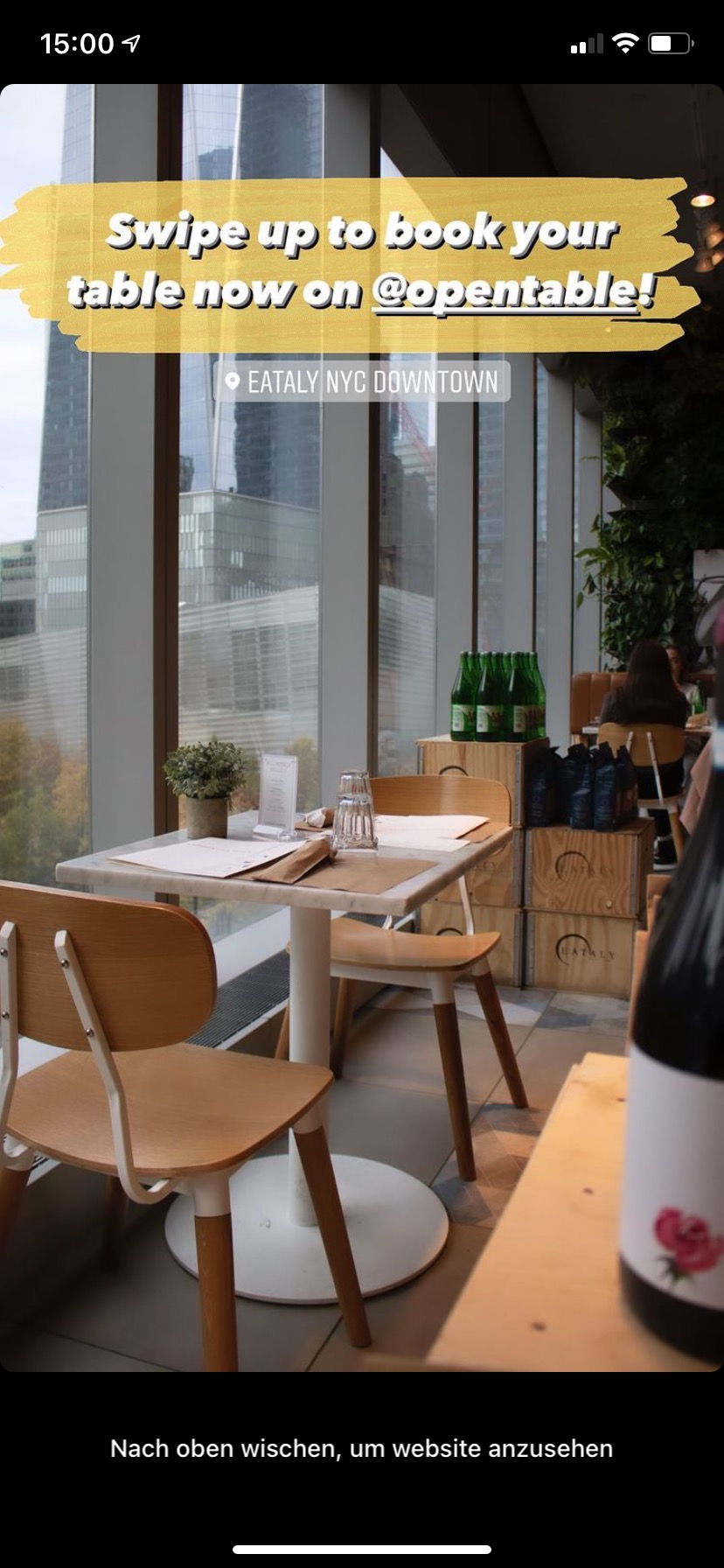 3. Share expertise through coaching
Show your followers that you are the expert in your field. Share your knowledge by giving simple cooking tips, such as how to make fresh pasta, in your stories. By doing this, your followers will see that you know your craft, and they will also know that they can expect high quality products from you. This builds trust and also increases the connection between restaurant and follower.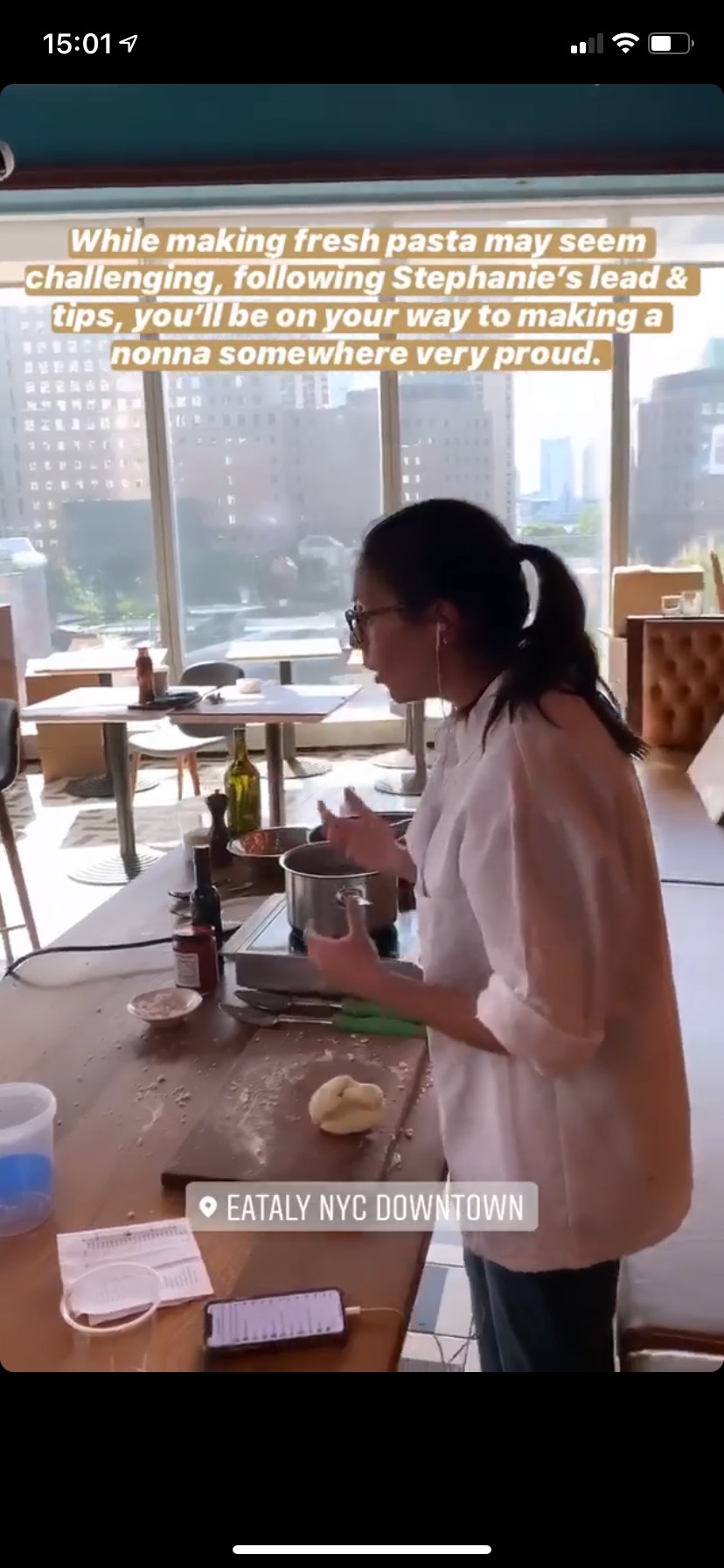 Conclusion: simple ideas become big successes
The Instagram marketing of Eataly NYC Downtown shows the value of simple ideas. They now reach over 50,000 followers on Instagram. Would you like to do the same? Then check out how Storrito can help you make it happen: With our tool, you can easily create Instagram stories on your computer, schedule them in advance, and edit them as a team.