If you want your business to succeed on Instagram, it's important to understand the different features of the platform. The better you know how Instagram works, the more you can use the site to make your business stand out from the pack. In this article, we'll take a closer look at Instagram's Shops.
Instagram introduced Shops in 2020 during the first Covid-19 lockdowns in order to help companies "shift their business models during the crisis." Shops allows businesses as well as creators to set up digital storefronts on Instagram and sell their products directly on the platform.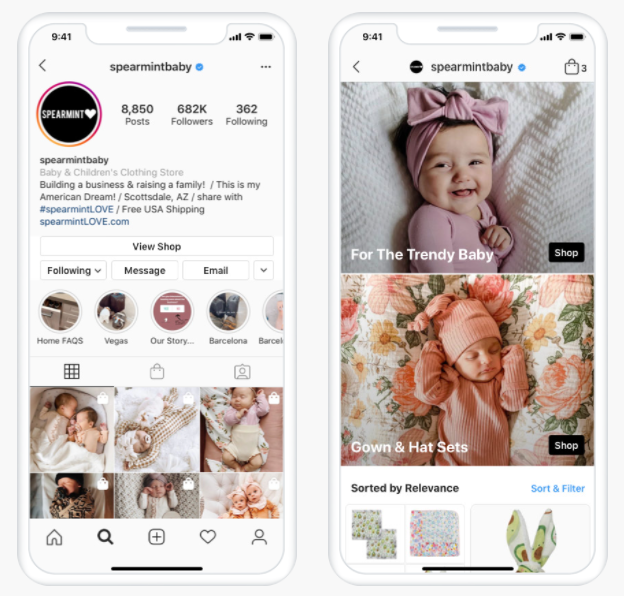 People can go to a seller's shop, look at products, and buy them—without ever having to leave the app. This might not sound like much, but being able to sell directly on Instagram gives brands a huge opportunity.
In the following, we will therefore examine why and how you should start your own Instagram shop, and also look at Instagram's recommendations for getting the most out of the feature.
How brands benefit from Instagram Shops
Brands essentially face two challenges if they want to sell their products to Instagram users. First, Instagram makes it very difficult to post links, so it's not very easy to get users to go to a separate web site where they can buy products. Second, even if brands manage to guide users to an external product site, it can be quite costly to set up and maintain an online store.
This where Instagram Shops comes in!
Businesses no longer have to worry about setting up a website since they can now just use Instagram's interface to set up and customize their shops for free. Also, businesses can now tag products from their shops in their posts and the tags will act like built-in links. If users tap on the tagged product, they are automatically guided to the corresponding shop.
As a result, brands can now not only showcase their products on Instagram, but also sell them, which opens up many new possibilities.
Getting started with Shops: Everything you need to know
In order to set up a shop on Instagram, you need to follow the following seven steps.
1. Confirm eligibility
In order to be eligible for an Instagram shop, you need to fulfill all of the following criteria:
Your business is located in a supported market.
You sell an eligible product.
Your business owns a website domain, and you intend to sell products from this website.
2. Convert to a business account
If you don't already have a business account on Instagram, you need to convert your private account to a business account.
3. Connect your Facebook Page
Now connect your Instagram business account with your Facebook page.
4. Upload a product catalog
This is where you actually set up your shop, by customizing it and uploading your product catalog. The easiest way is to use the existing interface on Instagram, but you can also integrate an existing shop from one of Instagram's ecommerce partners, such as Shopify or BigCommerce.
5. Complete an account review
Once everything is set up, submit your shop for a final review by the Instagram team.
6. Turn on Shopping
After Instagram approves your shop, you can start using the feature. If you don't see the shop button, your profile is most likely still under review.
7. Make content actionable
Now the fun part begins. You can start tagging products in your feed posts and videos, and in your stories.
8. Tagging a product in a post
In order to tag products in a feed post, start by uploading a photo or a video, and add a caption or a description. Now tap on "tag products" and tap on your photo or video. A search box will open. Once you have found the right product, tap "done" and then "share." And that's it! Your "shoppable" post will now appear in your feed.
9. Shopping stickers in stories
In order to add shopping stickers to your stories, you also start by selecting a video or image for your story. Then, tap the sticker icon in the top right corner, and select the product sticker. This opens up your catalog, where you can select the product you would like to tag. You can then move the sticker to where you would like it to appear in your story. Once you are happy with how everything looks, you can share your story.
Users will now be able to see your shoppable posts either in Stories or in your feed. By the way, if you tag a product in a feed post, a shopping bag icon will automatically appear on top of the post. So, users can see that it's a shoppable post before they even tap on it.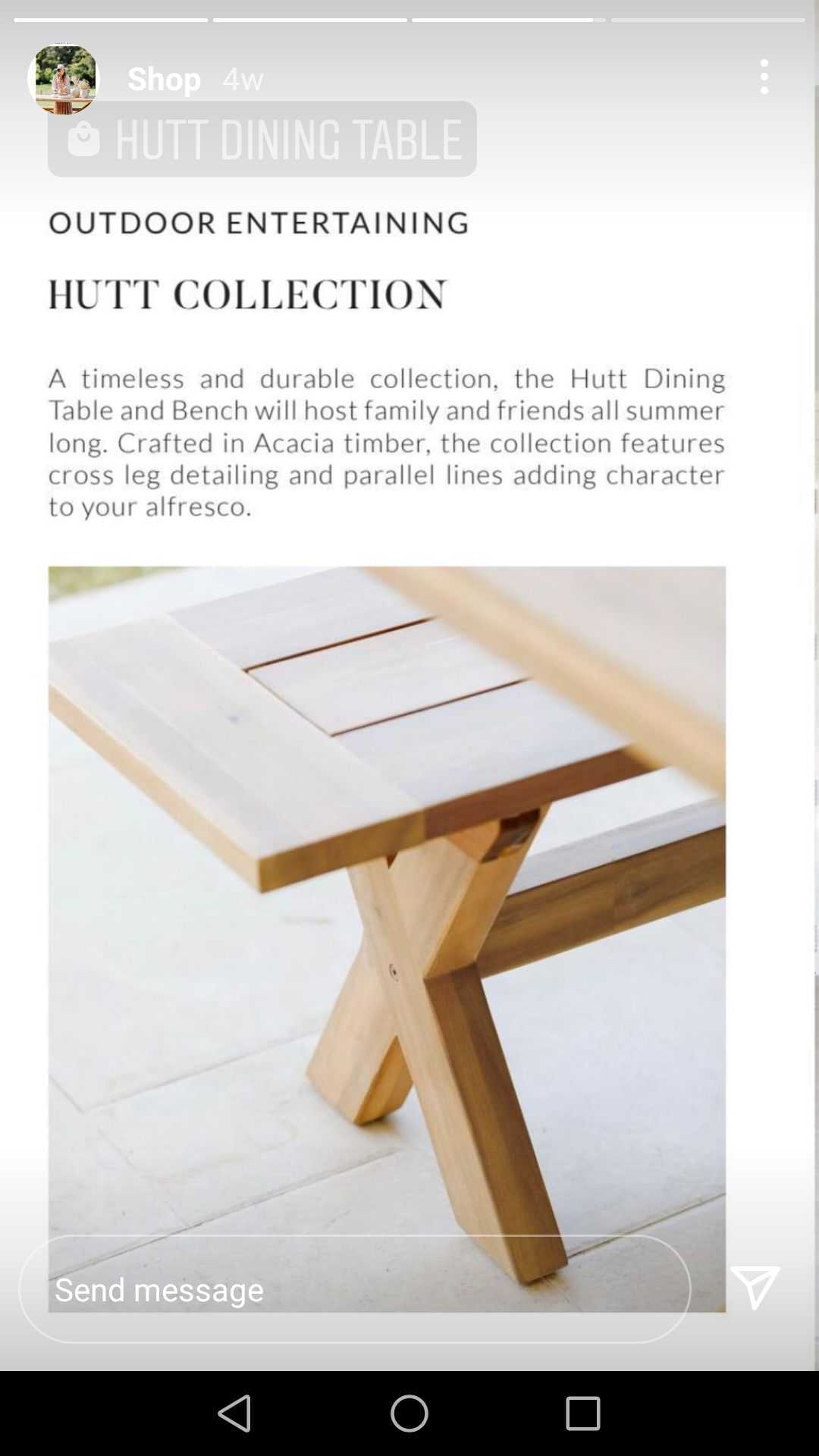 4 recommendations from Instagram for successful shops
You don't need to be a sales expert or an ecommerce whiz to run a successful Instagram shop, but Instagram has a few recommendations that can help you make your shop more successful.
1. Optimize your product catalog
Instagram recommends writing concise descriptions that draw attention to your products and make people want to take a closer look.
Also, make sure to upload high-quality pictures, and always showcase your products in an appealing way. Keep the backgrounds clean and simple. Too much clutter will take the focus away from your product.
Usually, full-screen pictures work best. If you can, include 360-degree views of clothing items, and show clothes in a range of sizes. This helps users to imagine what a clothing item might look like on them. For other products, Instagram recommends showing them in a realistic setting that illustrates their dimensions.
2. Take advantage of collections
With collections, you can sort different products under one general theme. For example, you could showcase your bathroom products in one collection, and your bedroom products in a different one. Feature the most exciting products in the beginning of your collection to increase the chances of users scrolling through your entire collection.
Instagram recommends updating your collections regularly around seasonal events, promotions, upcoming launches and trends.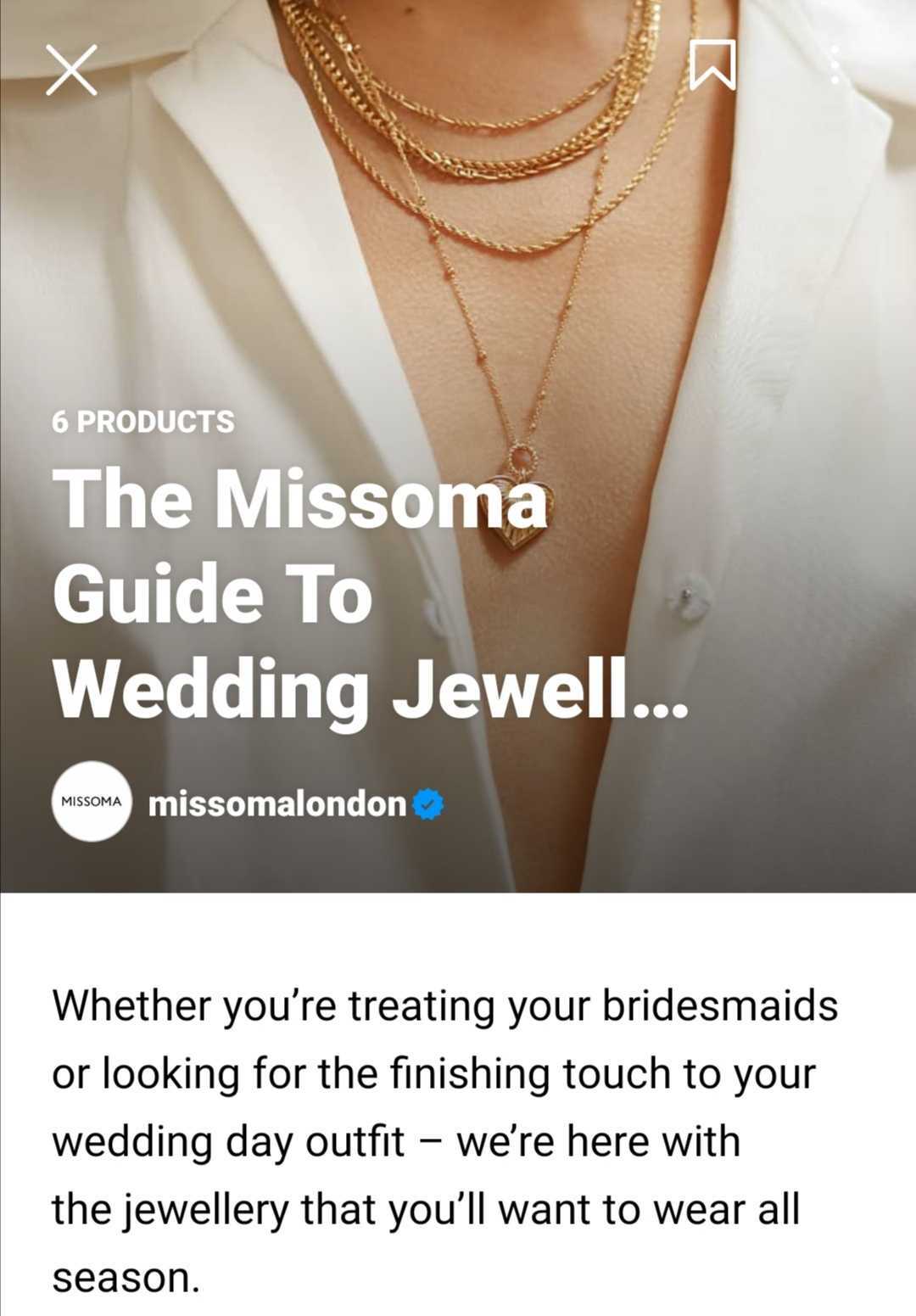 Also think about how you can strategically bundle your products together in one post to showcase one complete look or design with several of your products that users can shop.
3. Use data from your insights to increase your sales
Instagram's Commerce Manager shows you which products are bestsellers, which posts drive the most sales, and where there is room for improvement. Use this data to optimize your shop and to adjust your content. Your customers will have a better shopping experience, and you can increase your revenue.
4. Use product tags in posts and stories
Get users interested in your Instagram shop by tagging products in your posts. Instagram recommends using multiple tags in a post. Be mindful though not to clutter the image with too many tags.
According to Instagram, you can also make the shopping experience more interesting for users if you switch things up and integrate shopping in your live videos or in your reels.
In order to be more efficient with your content, also consider repurposing live or video content for shoppable feed posts.
Instagram Shops: Schedule your content
Overall, shoppable Instagram posts are a wonderful feature for brands, and they can really boost your sales and help you grow your business. At the same time, use Shops in moderation. If every single one of your posts is about buying a product, it can seem too pushy. Think carefully about where shopping tags make sense, and where it's wiser to leave them out. Building a connection with your customers and growing your brand is about more than shopping.
In order to keep a good balance between commercial shopping posts and regular posts, it can be helpful to use a planning tool. Storrito, for example, is a free web tool for creating, editing and scheduling Instagram stories.
Storrito's interface gives you a great overview of all your scheduled posts, which makes planning your content a lot faster and easier. You can also use Storrito with multiple users and across all devices. Try it out now!