When it comes to interactive stickers on Instagram Stories, the shopping sticker is without a doubt the most profitable one for businesses. Find out how you can use the shopping sticker to drive sales.
When Instagram rolled out their shopping sticker on Instagram Stories in 2018, things got really exciting for businesses. The new sticker finally offered businesses an easy way to sell their products directly in their stories.
How to use the shopping sticker in your Instagram story
The Instagram shopping sticker is functionally the same as a shopping button. There are a few requirements you need to meet though in order to be able to use the shopping sticker.
The shopping sticker must be available in your location
You need to have an Instagram Business account
Your business must sell products that comply with Instagram's commerce policies
You need to have the latest version of the Instagram app
Your Instagram product catalog must be linked to your Facebook product catalog
Once the feature is available to you, it is very intuitive to use. As with every sticker, you can select it from the sticker menu when you create a story, then customize the design to best fit your post.
As you select the shopping sticker, you also have to choose a specific product from your product catalog that the sticker will link to. Once users tap on the sticker, it will lead them to a product page where they can buy the product.
Before the shopping sticker came around, brands had to include swipe up links saying "buy it here" or "shop now" in their stories if they wanted to guide users to a purchase page. While this does the trick, it's also a pretty aggressive sales method. The shopping sticker, in contrast, offers a much smoother way to guide users to your online shop.
With the new sticker, integrating a direct shopping button in an Instagram story has suddenly become very easy. And boy, do businesses use this sticker! In case it's not obvious why it's such a popular feature; it's because it really drives sales.
Unlike with other special features on Instagram, you also don't need to meet a minimum requirement of followers. Which means any business, no matter how big or small, can use the shopping sticker to increase sales.
So let's take a look at how you can use it for your business.
Use shopping stickers to drive sales for your business
With more than 500 million accounts using Instagram Stories daily, Stories has become an important channel for businesses to reach their customers. Shopping stickers allow you to take that reach and convert it directly into sales.
This is obviously great for any business, but it is especially helpful for small businesses that might not have the time or resources to invest in creating separate landing pages for their products or to set up online shopping features on their websites.
Of course, not every follower that taps on a shopping sticker will end up buying something, but you will definitely increase your sales. Especially now, as more people are avoiding in-person contact and are looking for ways to shop online, the shopping sticker is a great way for you to sell your products.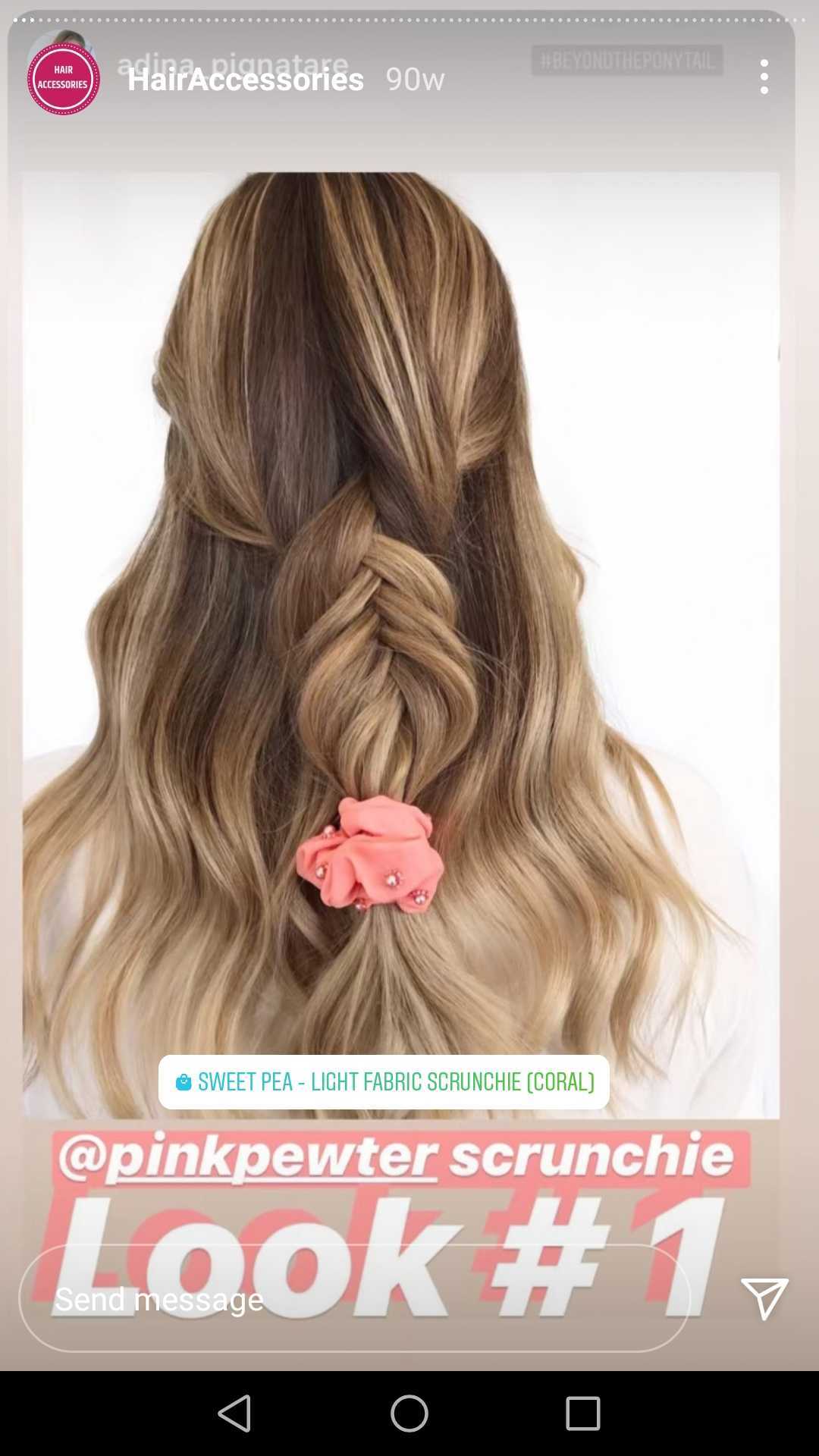 Visual storytelling can help you sell niche products
As a business, you probably have several best-selling products that customers love and these products basically sell themselves. However, most brands also offer products that customers somehow don't seem to know about. Or, they might be too "niche" to justify spending ad money on promoting them. How to drive sales for these products without breaking the bank? Use the shopping sticker!
Visual storytelling can be a great way to promote niche products that might otherwise be overlooked. Create compelling images or videos about one of your underperforming products to pique interest, then combine them with a shopping sticker in an Instagram story. It takes minimal effort, and it will not only help you promote the product, it will also increase your sales.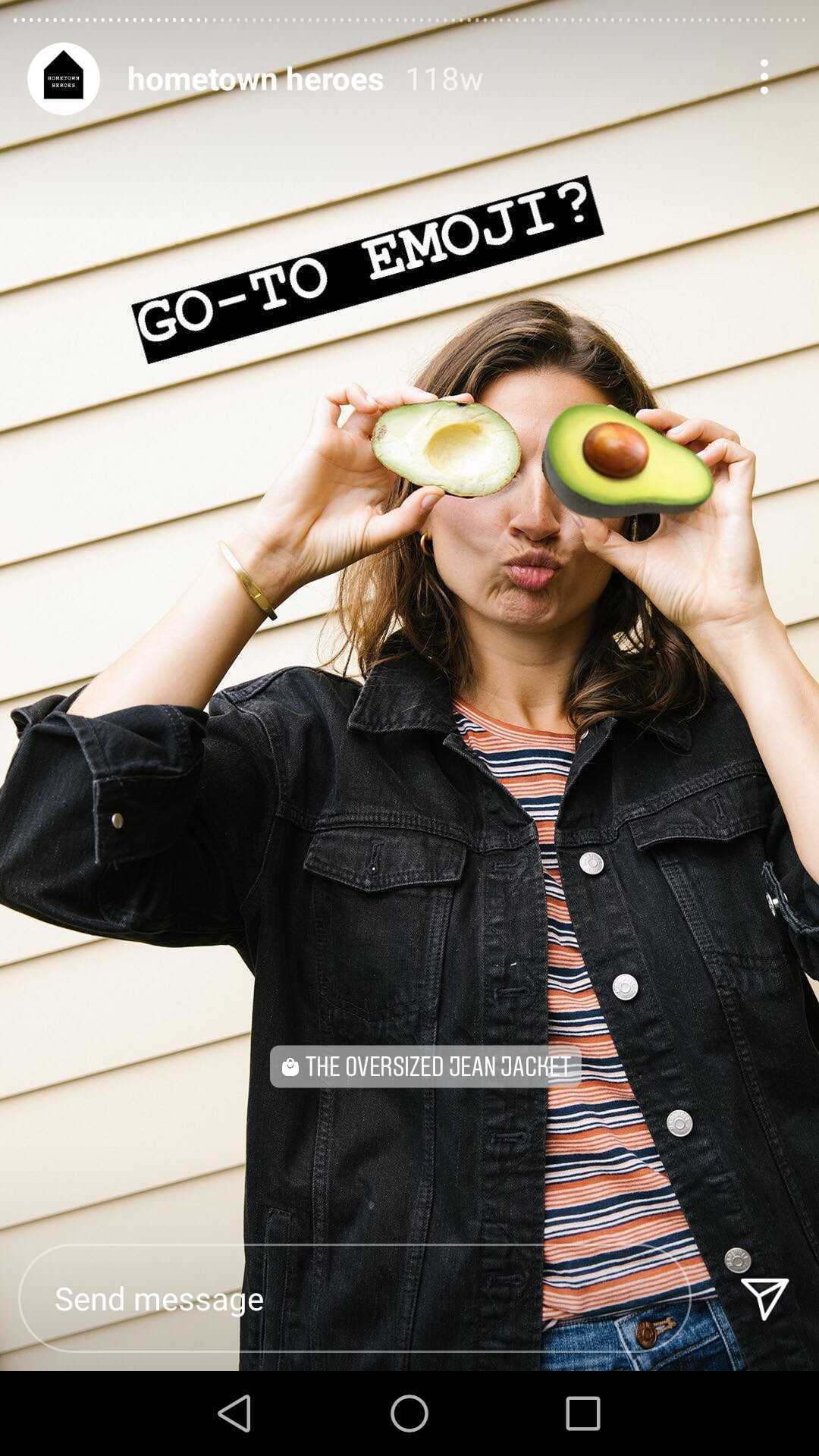 Advertise your products, without seeming too pushy
There is a fine but important line between showing off a product and telling people to buy it. There is obviously a time and a place where you want to have a very clear purchasing message, but if you tell your followers all the time that they need to buy your products, it can seem very pushy and even off-putting.
A survey by the American Management Association found that the main reason for losing customers is being too pushy. On the other hand, as a business, you obviously still want to sell your products.
The Instagram shopping sticker strikes the perfect balance between being subtle and making a profit, as it uses a symbol instead of words. Users still get the chance to buy a product if they want to, but they can also just as easily choose to ignore the icon. The shopping cart sticker still lets you showcase a product, while at the same time not being too "salesy" about it.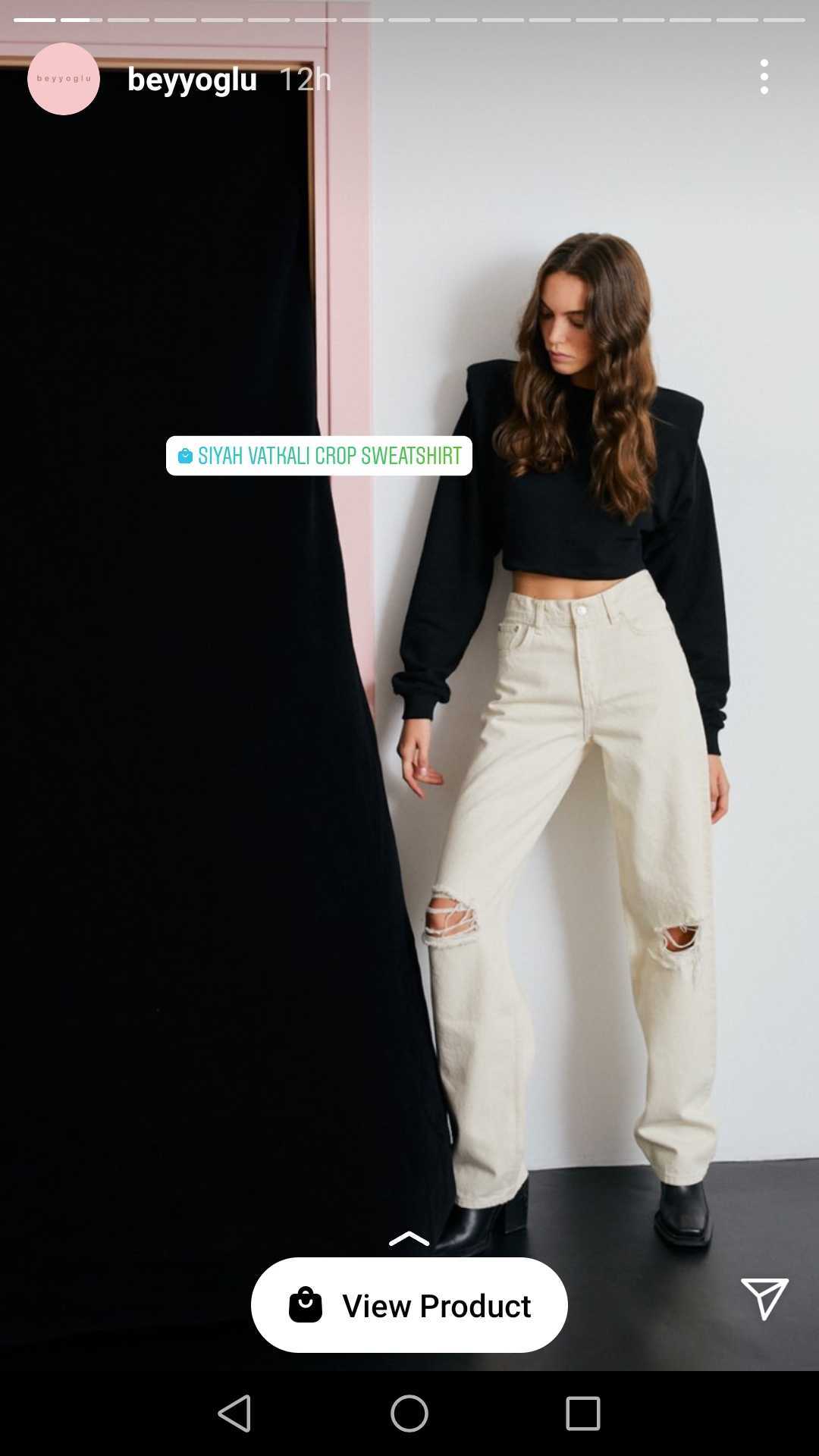 Save time with your shopping campaigns – use Storrito to schedule your stories
The Instagram shopping sticker is not only a great business feature because it can drive sales, it also saves you time and money when it comes to setting up a shopping platform for your products. Once you set up your Instagram shop, you can use it to promote all of your products through your product catalog instead of having to build individual product landing pages or complex and costly websites for online shops.
You can save even more time if you schedule your Instagram stories with Storrito. Storrito is a web tool that allows you to upload, edit and schedule Instagram stories from your computer. You can even schedule several posts at once.
You still have all the same features available as on the Instagram app, but you don't have to use a tiny smartphone screen to create your stories, and you can even work on a story together with multiple users from different devices since Storrito is a collaborative tool.
Since shopping campaigns usually revolve around specific events or a seasonal calendar, it can come in very handy to plan your Instagram stories with Storrito. Storrito allows you to come up with a long-term marketing schedule for your different shopping campaigns, which will help you get the most out of the shopping stickers for your business. Find out how easy it is to get started with Storrito.