Some people think that Instagram can't be used to direct traffic to their website. While it's true that Instagram's link options are limited, there are still many ways in which you can generate a lot of website traffic from Instagram. We have compiled four effective strategies to direct your followers from Instagram to your website.
Instagram is without a doubt one of the most popular social media sites, but while it's great for interacting with followers and increasing your brand's visibility, is it actually useful for driving traffic to your website? Well, it definitely can be, with the right tactics!
The following guide looks at four very effective ways to guide traffic from Instagram to your company website.
1. Include a link in your bio
On Instagram, you can't include links in your regular feed posts. The only place where Instagram allows you to add a link is in your bio. Typically, it makes sense to include a link to your website there. This might sound trivial, but don't underestimate the power of the link in your bio. Your bio is one of the first things people see on your profile, so a lot of them will actually click on the link to find out more about your company.
Some brands like to switch up the link in their bios. Sometimes, when promoting a new campaign, a new collection, new products or a special deal, this makes a lot of sense. It will direct traffic straight from Instagram to a specific page.
You might have also noticed how people reference the link in their bio in their posts.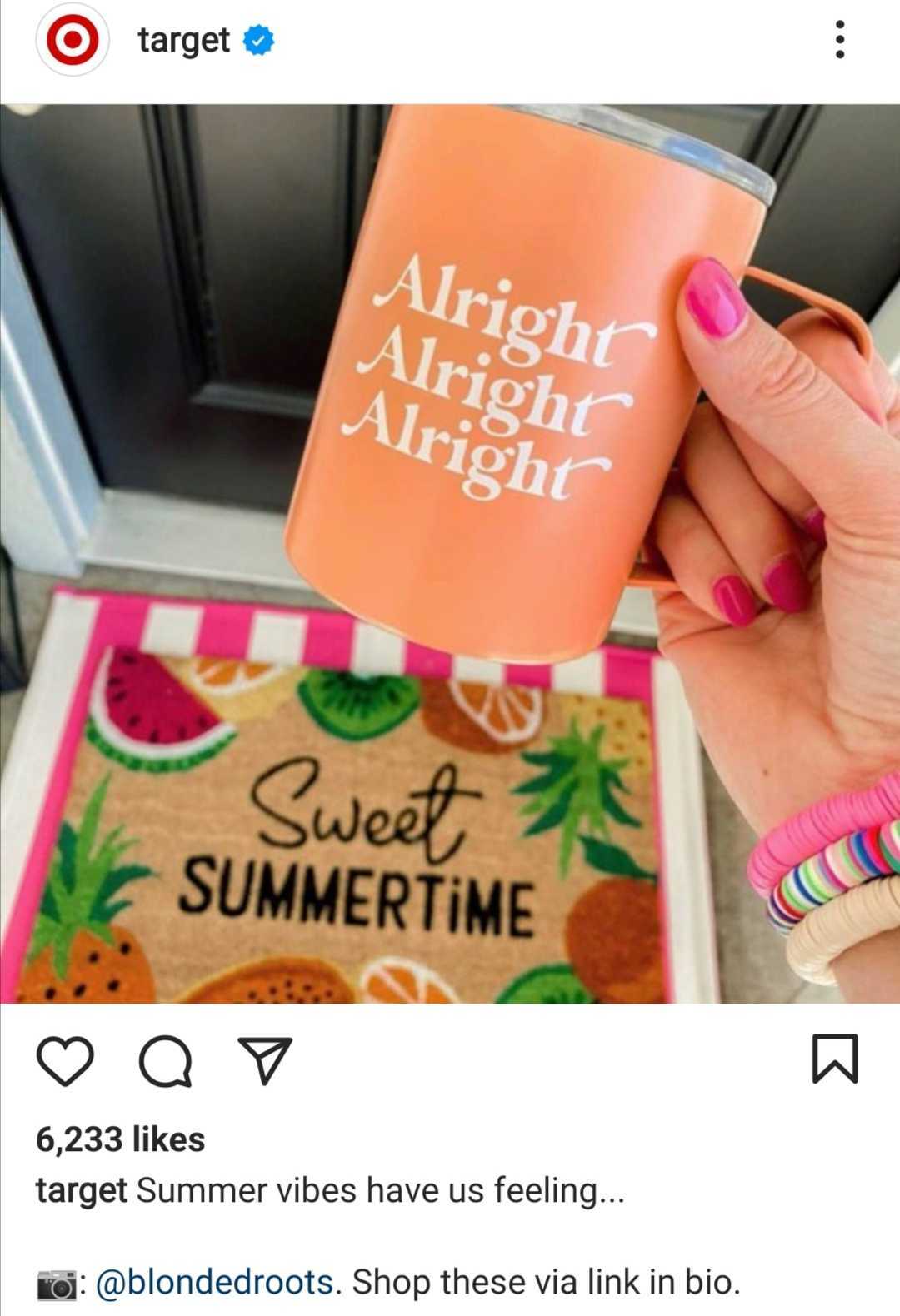 This is also something you can experiment with. For instance, you can promote new podcast episodes and then direct your followers to the new episode by telling them to follow the link in your bio. In your bio, you then include the link to your latest episode.
However, there is a big catch to using the "link in bio" references in your posts. If you keep changing the link in your bio, users that see older posts and click on the bio link will then end up on a different webpage than the one you mention in your post. So, you can use a special tool that will turn your image posts into clickable links, or you can include a link that leads followers to a website where they then can be re-directed.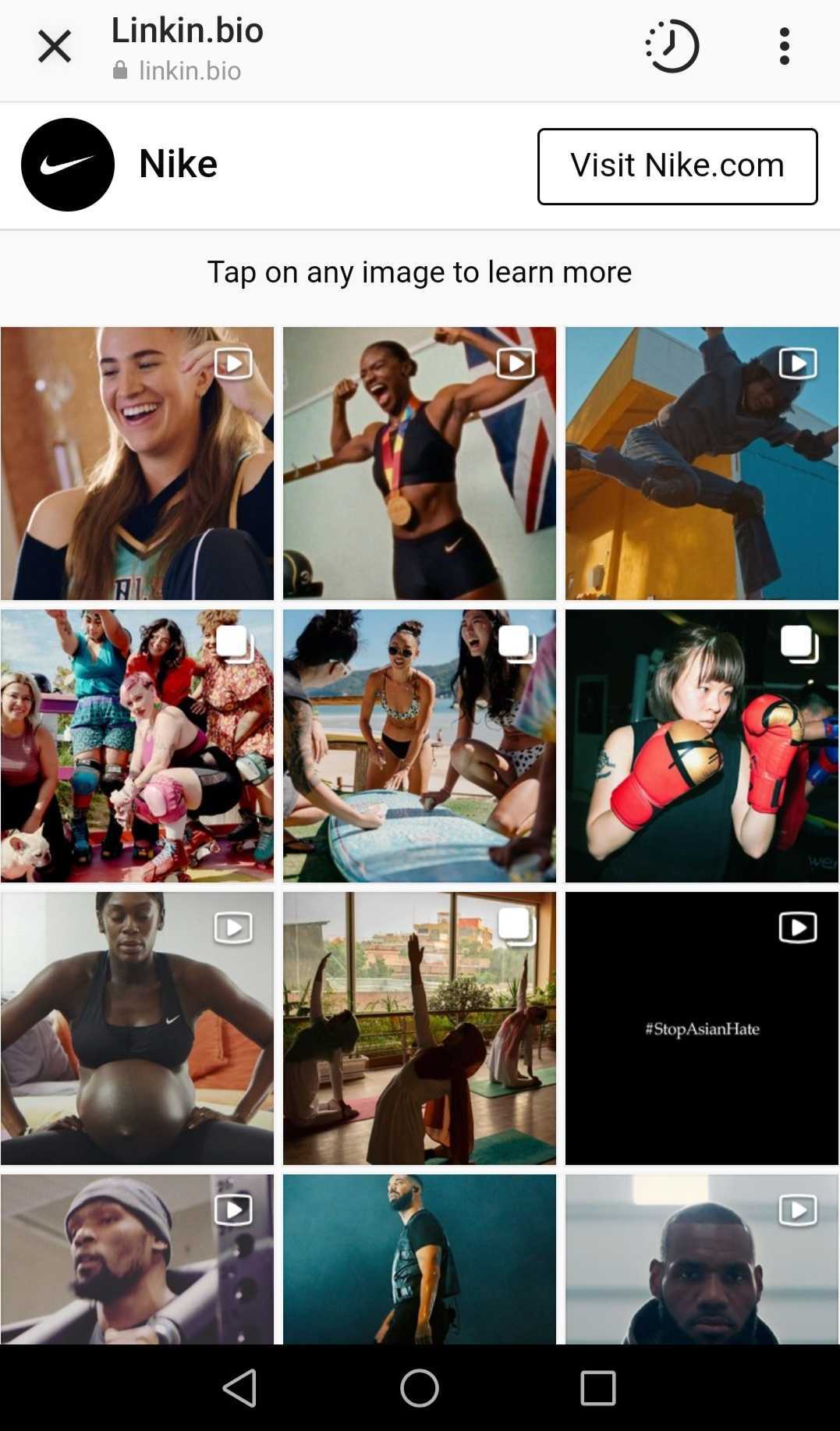 This might not be the smoothest way to direct traffic to your website, but it is effective, especially if you are patient and build up a loyal following.
2. Link IGTV posts
An Instagram TV post can include a clickable link in its description. There is a catch though; users have to tap on the title of your IGTV post to be able to see the link. So, don't be afraid to get creative in encouraging people to tap on the title so they can see the description, and subsequently, the link.
Obviously, you can also include the link in your video or tell your viewers about it in the video.
3. Tag products on Instagram Shopping
With Instagram Shopping, you can create shoppable posts, meaning you can tag products in the posts. In a regular image or video post you can use up to five tags, while in a carousel post you can use up to 20 tags. You can also turn a story into a shoppable post. In this case, you are only allowed to include one tag though. The tags include a link that will guide users to an online store where they can buy the product.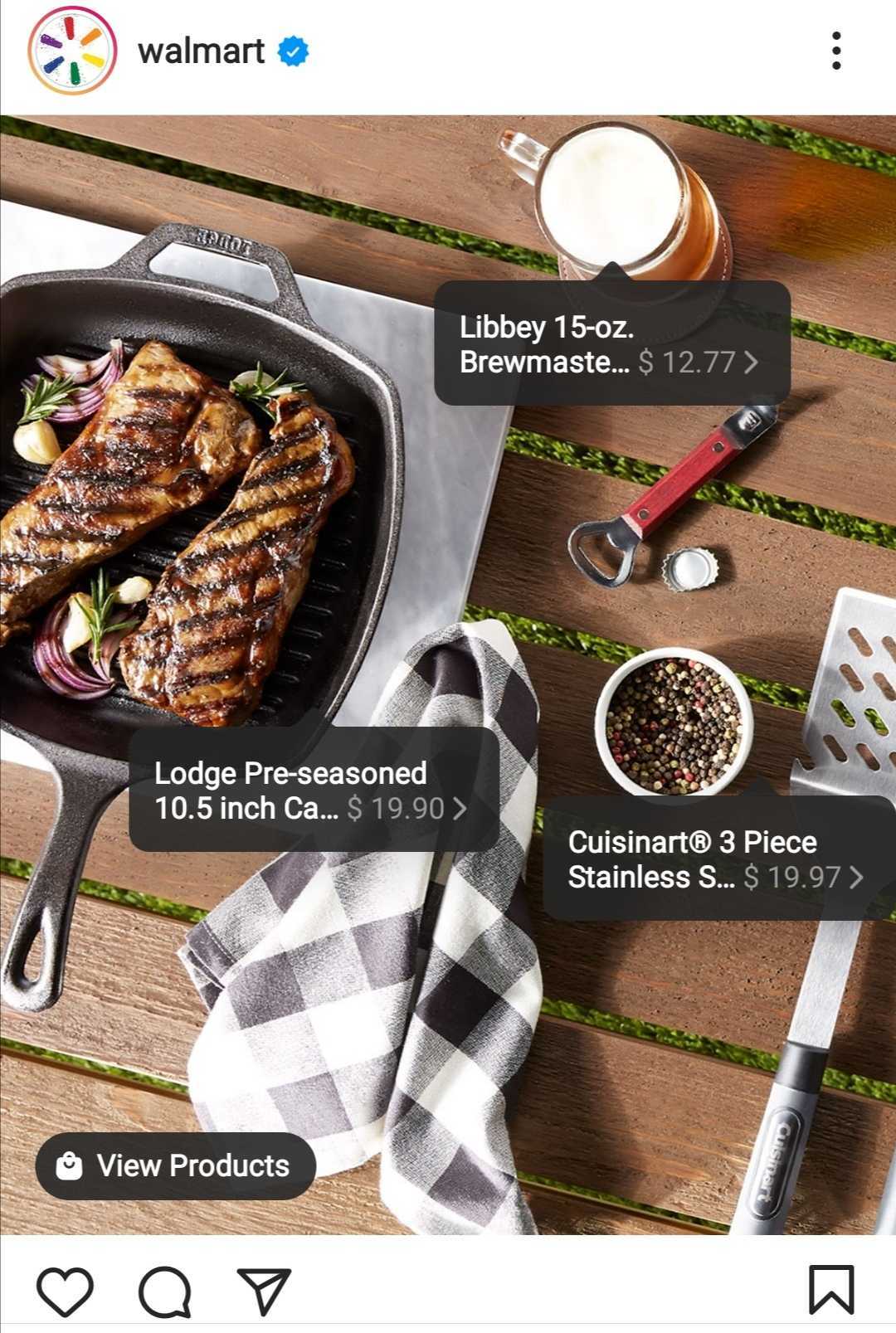 This link can lead to your company's website or to a landing page for the product. However, the most effective way to guide people to your products is actually to create a Facebook product catalog and link it to your Instagram profile.
It won't lead users to your website, but users can shop directly on Instagram without having to leave the app, so it feels more organic. This will increase the chances of people buying products. While it might not lead to more traffic for your website, it will definitely increase your revenue. So, experiment with the different options and see what works best for your business.
Once you've created a shoppable post, a "view shop" bar will appear on your profile directly below your bio. If users tap on it, they will see all the products they can buy from you, so even if you include a product in a story that disappears after 24 hours, shoppable posts can generate long-term revenue.
4. Add links to your Instagram stories
Adding links to your Instagram stories is probably the most effective way to drive traffic from Instagram to your website because it is one of the most popular formats with the highest engagement on Instagram. There are also several ways for you to add links to your stories, which gives you more options than other link features on Instagram.
"Swipe-up" links
If you have a business or creator account and have more than 10,000 followers (both requirements must be met), you can include "swipe-up" links in your stories.
The swipe-up link appears at the bottom of the story as a white box that says "see more" or "learn more," with a little arrow pointing upwards.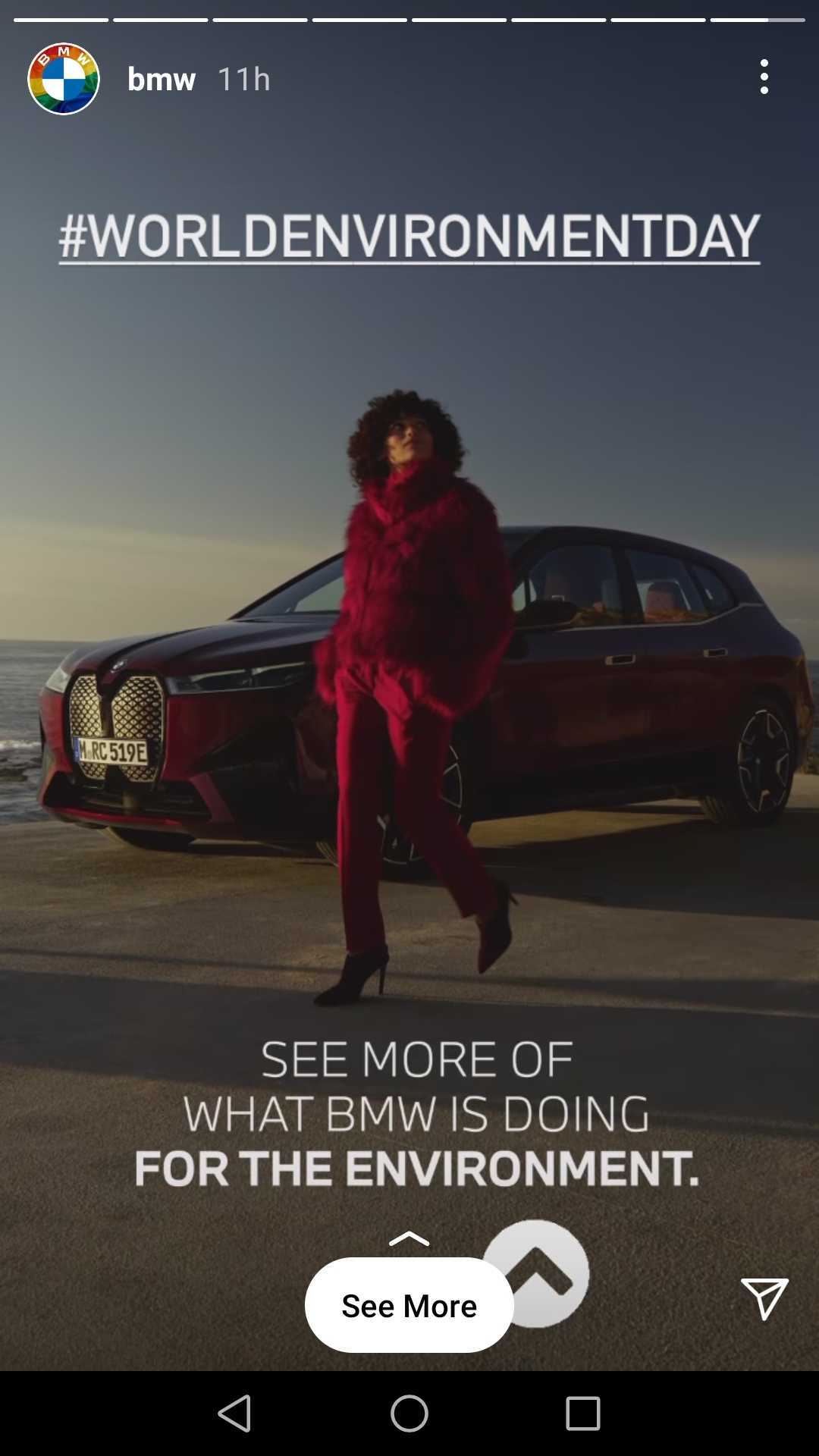 Once viewers swipe up on their screens, they are led to the link that you have chosen. This can be a website, a blog, or the landing page for a specific product.
You can include a call to action above the link to let viewers know what to expect, and this will also increase the chances of people actually following the link. Your call to action could be a text that says something like "swipe up to shop new arrivals," or it could be an emoji or GIF, or some combination of these.
Link sticker
Instagram is also currently testing a link sticker for Instagram Stories which could eventually replace the swipe-up link. You can find it in your sticker gallery. The link sticker is more visible than the swipe-up link, and you can place it anywhere in your story.
The link sticker also shows the first part of the destination link, which adds more transparency to your stories as well, because now users can see where they are being directed to. It is possible though to use a link shortener tool if the web address is too long.
Keep in mind that with both the swipe-up link and the link sticker, you can only include one link per story.
Get more out of your story links by planning ahead
Successfully directing traffic from Instagram Stories to your website not only requires using the right tools, but also doing some planning. Make sure there is actually a reason you are including a link in your story, such as showing your followers a new product or giving them additional information. Links should always be about the value they bring to your followers first, and about generating website traffic second. Otherwise, people simply won't tap on the links.
So, make sure that you put some thought into your stories. Try to make them engaging and interesting for your followers. This will take some time and effort. Our tip: Use planning tools for Instagram stories to help you with this!
Storrito, for example, is a web tool for creating, editing and scheduling stories on Instagram. You can even schedule multiple stories at once and get a great overview of all of your planned stories. This can be extremely helpful for your social media strategy, for example, when you are trying to decide which link to add to which story.
Storrito can also be used on different devices, such as a tablet or your desktop PC, and you can connect multiple users to your account. So, Storrito is not only a flexible, but also a collaborative tool that can really help you to get the most out of your Instagram stories.