Creating high-quality and engaging content for Instagram Stories on a regular basis is a challenge for a lot of businesses. Luckily, there are many tools that can help you with this. We have compiled a list of six helpful tools that will take your Instagram stories to the next level.
With Instagram Stories being used by over 500 million people daily, it has become one of Instagram's most popular features. This also makes Instagram Stories increasingly important for companies in order to connect with their customers, drive traffic to their websites, and increase the visibility of their brands.
At the same time, as more and more brands compete for users' attention, it has become increasingly difficult for brands to make their stories stand out from the crowd. So, how can you create stories that will keep your followers engaged and keep fans coming back for more content?
Luckily, there are several tools out there that can help you create high-quality content. We have compiled a list of six helpful tools which are free to use and easy to navigate, and which will add a wow-factor to your Instagram stories.
1. Canva: Create beautiful templates that fit your brand
The Canva app is a free design tool that lets you create beautiful templates for social media content, including Instagram Stories. You can use one of the many ready-made templates and then customize them in terms of font, images, color, and layout to make them fit your brand, or you can even create templates from scratch.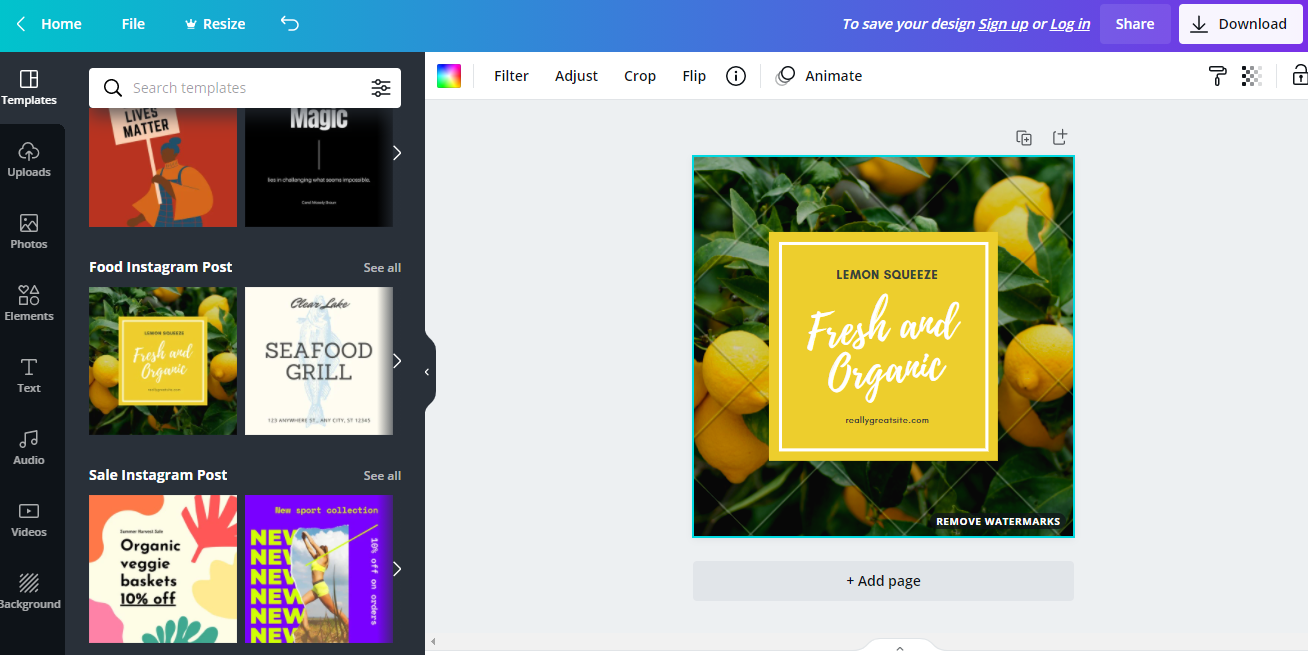 Working with Canva is very intuitive, allows for a lot of flexibility and creativity, and it will help you create beautiful designs for your Instagram stories.
You can use Canva on your mobile device as well as on a desktop computer.
2. Unsplash: Find royalty-free pictures
If you are looking for high-quality and royalty-free images to add some variety to your posts on Instagram Stories, look no further than Unsplash.
The platform offers a great variety of images in many different categories such as nature, architecture, technology, and wellness. Many pictures come from professional photographers, so the quality is very high.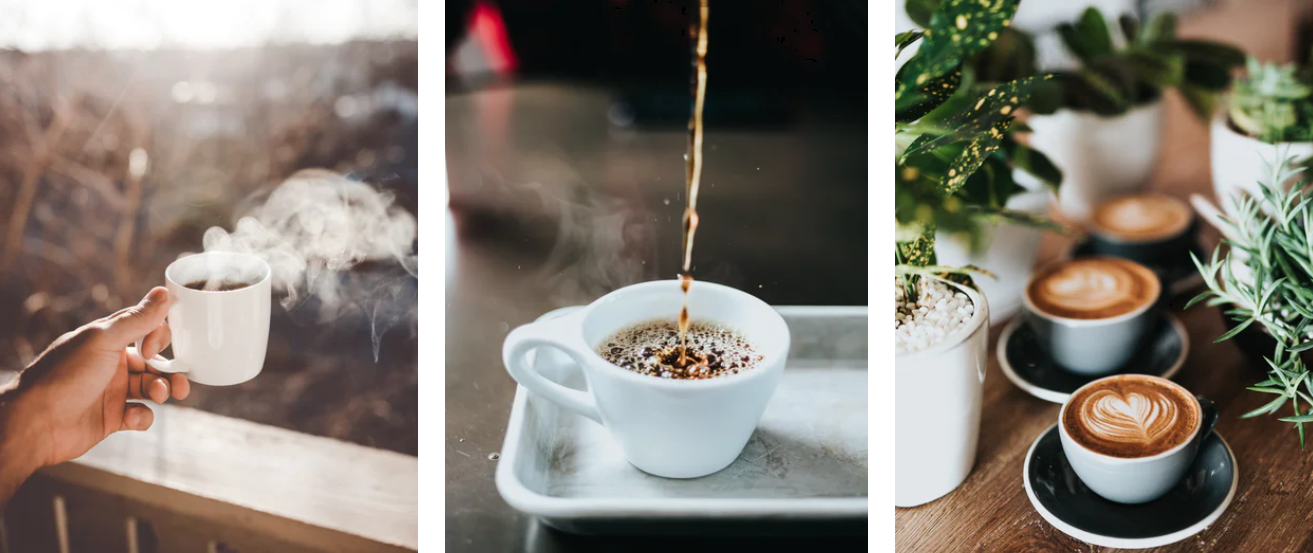 And while you want to make sure to mainly use your own unique photo content on Instagram, it can be useful and save time to throw in a stock photo every once in a while.
3. Adobe Spark: Design graphics that will get people's attention
Adobe Spark is a wonderful tool for creating cool graphics for Instagram Stories. Graphics might not be something you think of immediately when creating an Instagram story, but they can be really useful to illustrate key points, make complicated information easier to understand, or to simply add a visual feature that will make your story stand out more.
One reason a lot of people don't like to include graphics on Instagram Stories is because you need to have design experience in order to create good graphics — unless you use Adobe Spark. The basic version of the program is free to use, and lets you turn your text and images into professional-looking graphics.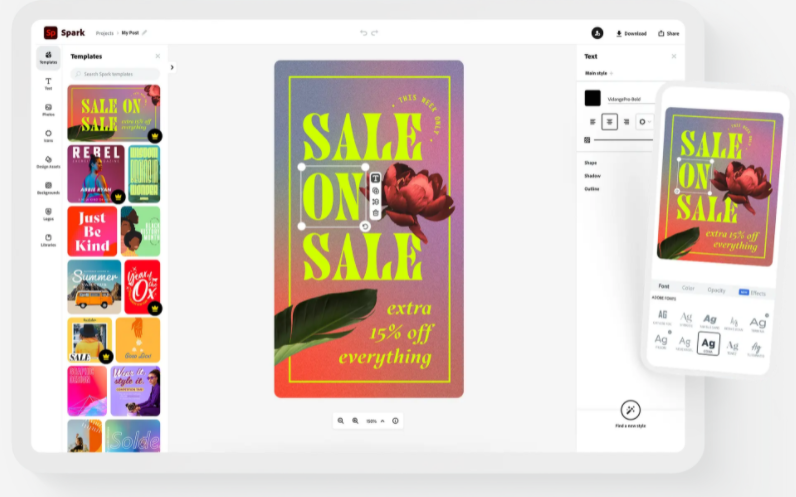 There are several templates to choose from, you can adjust colors and design elements, and in the premium version you can even include your own logo in order to help you create attention-getting graphics in just a few seconds.
4. CutStory: Create amazing videos
CutStory is the perfect tool for taking average video content and turning it into an amazing video clip for Instagram Stories. CutStory is a video editing tool specifically designed for Instagram Stories that makes it easy to trim any video into the 15-second frame limit for stories.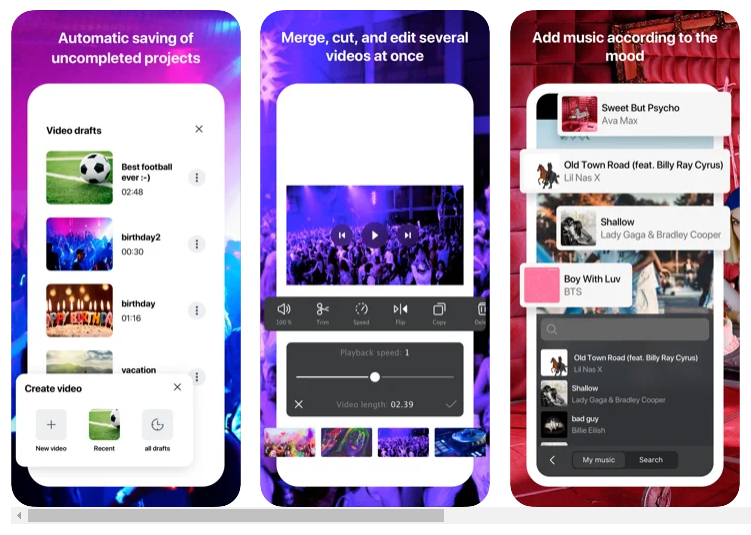 You can also add stickers, text, or music to further enhance your video. The layout and navigation are very easy to follow, and the app renders high-quality results which will really impress your followers.
CutStory is free to use, but only available for iOS devices.
5. Audiocado: Make your audio content stand out
Instagram is focused on visual content, so how can you promote audio content in your stories? By using audiograms!
Audiograms combine audio snippets with images, text, and a sound wave form to create short video clips. Seeing an audiogram in their story feed will make most users stop and check it out. So, audiograms are the perfect media for promoting your music, podcasts, or any other audio content.
With Audiocado, there is now a free web tool available for creating high-quality audiograms in seconds. It's very easy to use, and will turn your audio content into captivating short videos for Instagram Stories.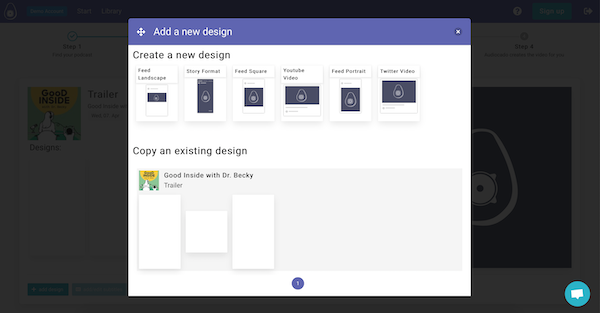 6. Storrito: Schedule your Instagram stories
Aside from creating gorgeous content for Instagram Stories, it is also important for brands to post regularly to build an audience. You can, of course, upload a story from your smartphone every day, but this is not very flexible and makes long-term planning of marketing campaigns harder.
With Storrito, you don't have to worry about that. The scheduling tool allows you to plan your content and schedule it in advance, even in bulk. This saves you a lot of time, and also makes it easier to post regularly. You can also use Storrito on your PC and work on stories together with other users, which will give you more flexibility and a better overview of your content.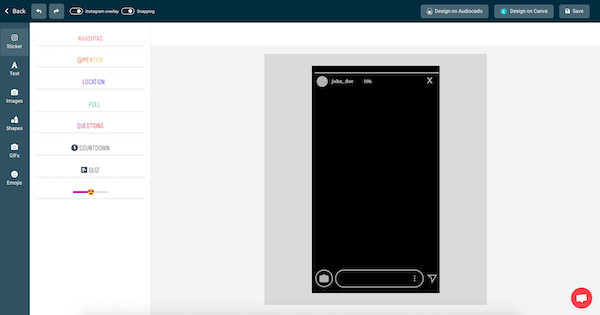 Another big plus: with Storrito, Canva, Unsplash and Audiocado are also integrated into the web tool. Together, they make it even easier to create Instagram stories that will really stand out.