Is it really worth it for your business to invest time in creating stories on both Instagram and Facebook? Absolutely! Facebook Stories is really taking off this year and it could become a valuable marketing resource for your brand.
It might seem redundant to create stories for both Instagram and Facebook, especially since Instagram is part of the Facebook social media franchise.
And while it is true that compared to Instagram Stories, Facebook's own story feature might have played only a minor role in businesses' social media strategies over the past few years, this is about to change.
Facebook Stories on the rise
According to Facebook, Facebook Stories is used by 500 million people daily. So, after a slow start since its launch in 2016, the social media feature has now become just as popular as Instagram Stories. And the number of users could rise even further this year, as more creators and businesses are discovering the ample possibilities for promoting their brands to new audiences through Facebook Stories.
Similar to Instagram Stories, Facebook Stories offers many features for you to raise brand awareness for your business, increase engagement, and strengthen the relationship with your customers.
Especially for smaller businesses, now is the perfect time to get started on Facebook Stories; user engagement is growing, but competition from other brands is still relatively light, so your brand will have a good chance of standing out and being seen.
If you are new to Facebook Stories or simply don't know where to start, we have selected six important features that will help you grow your brand.
1. Interacting through stories influences the algorithm
With its prominent position at the very top of the feed, the Stories feature is front and center on every user's Facebook screen. However, this doesn't mean that your story will show up at the beginning of a user's story feed. What story users see first is determined by the algorithm. And while Facebook's algorithm is constantly changing, one thing is clear: it rewards interaction.
So, the more you interact with a certain user, the more prominent your content will be featured, both in their Timeline and in their Stories. Posting engaging stories is one way to grab users' attention and get them to interact with your brand. However, you can be even more effective if you can get into your audience's inboxes. This is because conversations on Messenger signal to the algorithm that you are an important contact for the users, so it will show them your content more prominently.
And stories are an easy and smooth way to start a conversation on Facebook Messenger. If for instance, someone likes your story, send them a message. You could write something like: "Thanks for the love. How is your day going so far?" Then go from there to start building meaningful relationships with your audience.
It will not lead to a sale right away, but it's a good way to start to connect with your audience and eventually, turn leads into loyal customers.
2. Use interactive stickers in your stories
Similar to Instagram Stories, Facebook Stories also offers you a variety of stickers that you can add to your stories to make them more playful and more interactive. Add emojis to express your feelings, or choose interactive stickers to get your audience engaged.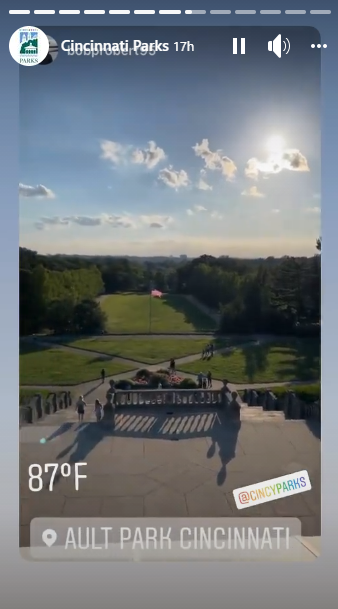 Interactive poll stickers can be especially effective for reaching out to your audience and getting their opinion on certain topics. Polls are a great way to gather feedback about a product or service you offer, but they are also great conversation starters and an effective way to get people to engage with your brand.
3. Get creative with collages
Another way to make your stories stand out more is to use picture collages. On the Facebook app, there are several ways in which you can build a collage. The easiest way is to place one picture on top of another.
There are also external apps such as Canva which can help you remove the background of an image so you can get even more creative with your collages. Let's say you have a picture of yourself in front of a mountain range. With Canva, you can remove the mountains and then place the image of yourself on top of another image in your gallery, turning it into a fun story collage on Facebook.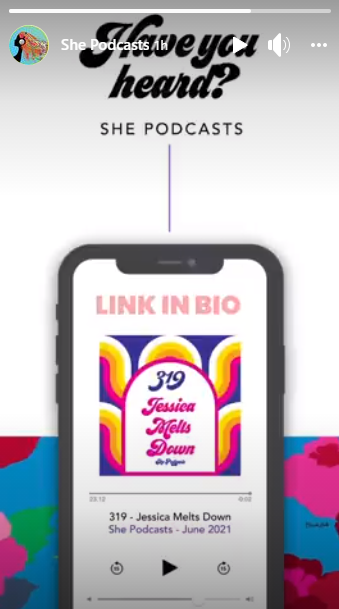 You can even adjust the size and position of the superposed image and add stickers to create an expressive collage that will make your story stand out.
4. Share events as a story
Whether it's a Facebook Live event or a real-life get-together, getting your audience to participate in your brand's events is key to building a personal relationship with your customers.
With their prominent position, Facebook stories are an ideal way to get the word out about your events and reach even more people than through a regular event invitation.
In order to share an event in your story, you have to create an event on your business page first, then select it and share it as a story.
The event will appear as a sticker, so you can move the event sticker around or change its size. It's also possible to add text if you want to share additional information.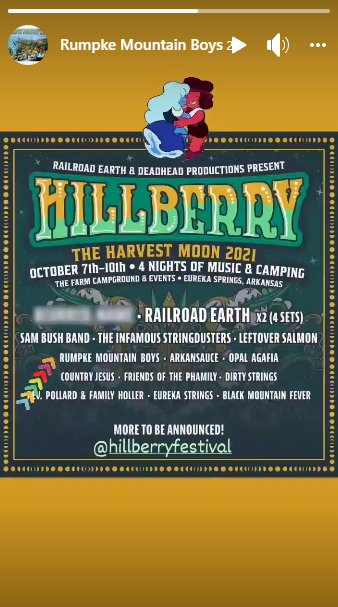 Once friends respond to the event in your story, you get a notification, which is another great opportunity to reach out and connect with your audience.
5. Re-purpose archived stories
Creating stories both for Instagram and Facebook is worth it, but it also takes a lot of effort. The good news is that there are ways to save time and be more efficient with your stories.
One option is to re-purpose archived stories, which basically mean re-posting a story you have already posted. In order to be able to re-use an archived story, you have to activate your story archive.
Just tap on the menu, go to story archive and activate the feature. Once it's activated, your stories will be saved even after they have been deleted from the story feed after 24 hours. Now, all you have to do is tap on a story, and re-activate it.
Re-posting a story is very useful for recurring events, such as weekly specials or monthly offers. After all, why should you have to come up with a new Taco Tuesday post every week, for instance, if you have already created one great post that you could just re-share from your archive?
Re-purposing your archived stories will obviously not work for every story, but in some cases it can be a great hack for saving time.
6. Cross-post your stories on Facebook and Instagram
Besides re-purposing archived stories, you can also save a lot of time by cross-posting your stories on Facebook and Instagram. Keep in mind that even though Facebook is testing a new option to cross-post your stories from Facebook to Instagram, for now it is only possible to cross-post a story from Instagram to Facebook.
The most obvious cross-posting option is manual sharing. This works by downloading your Instagram story after you have created it in the app, but before uploading it to your profile, and, ideally, also before having added any tags or stickers, since not all the Instagram tags work on Facebook Stories. You can then use your downloaded story for Facebook.
While this is a pretty simple way to cross-post a story, it doesn't save you a lot of time, and still involves a lot of steps. A more effective way to cross-post a story from Instagram to Facebook is therefore to use a third-party app such as Storrito.
Storrito is a handy all-in-one web tool which not only allows you to create and schedule Instagram Stories, but also features a cross-post function with which you can edit your Instagram stories to be re-posted on Facebook.
Storrito is intuitive to use and can save you a lot of time, and it is also a collaborative tool; multiple users can access a Storrito account from anywhere and on any device. This allows your social media team to work together on creating engaging stories for your business.
Read our step-by-step guide to find out how you can cross-post your stories from Instagram to Facebook, or sign up for your free trial here.